CHARLOTTE, NC – What's the best thing to do after meals? Yes, dessert time! If you have a sweet tooth or simply looking for dessert places in Charlotte, here are some of the top three recommended dessert places to visit:

1. Ninety's Ice Cream
Located at J M Keynes Drive, Ninety's Ice Cream is known for its most unique and Instagram-worthy desserts. Their top menus are the Milkshakes and the Yum-ee Buns. The milkshakes come in various flavors and are served with whipped cream. While the Yum-ee Buns are donut ice cream sandwiches with various bun and ice cream flavors. Each menu comes with a different choice of drizzles, cereals, or toppings that you can choose.

2. Two Scoops Creamery
Two Scoops Creamery is an ice cream shop that offers over 32 homemade flavors that are available all year round and seasonal. Moreover, customers can also choose their toppings from over 10 different options. Two Scoops Creamery is located at three locations in Charlotte and around—913 Central Ave, Charlotte; 1616 Camden Road, #100 Charlotte; and 119 Landings Drive, Mooresville. Apart from ice cream, they also serve other desserts such as milkshakes and root beer float.

3. Golden Cow Creamery
This family-owned ice cream shop serves handmade ice cream with basic ingredients and no artificial colors, flavors, and preservatives. Golden Cow Creamery is known for its traditional and season-inspired flavors. Some of the classic flavors offered are Rich Chocolate, Creamy Vanilla, and Mint Chocolate Chip. They also have over 150 rotating flavors and non-dairy and vegan options. This place is located at South Tryon Street and opens at 10 a.m.

Apart from these three places, the city is full of dessert place options that you can try. If you want to look for another place for your dessert time, you can check them out at this website.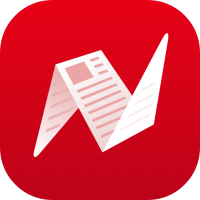 This is original content from NewsBreak's Creator Program. Join today to publish and share your own content.