CHARLOTTE, NC - Kids need to read to improve critical thinking, attention increase, and vocabulary expansion. But, many parents struggle to achieve this, especially since kids are increasingly driven by technology, screen time, and too much social media.
A first important step to assist your kid read for fun is to encourage them to read. If your kid sees it as entertaining and enjoyable, then they may love to read. By applying the following tips, you can stimulate your kid to read:
Model healthy reading habits
Kids watch and often copy their conduct with their parents. If you tell them to read every day but hardly read it yourself, they might wonder why. Read novels that your kid likes to read. Talk about a favorite chapter you read. Go to the library and select books to enjoy for the whole family.
Add reading to the daily routine
Design a pleasant and comfortable reading space. You can build a set "silent time" for each family member to read a book of your choice for a certain period. It's okay for your kids to lie on the sofa or spread out on the ground at this period.
Read books that become movies
Creates a list of novels adapted to films. Each month, have your kid select a book that they like. After they finish the book, organize a movie night to see the adjustment. You and your kid will then be able to compare and contrast the book and film versions. It can be Harry Potter, The Chronicles of Narnia, or Cinderella.
Introduce your child to new topics
If your kid is exposed to many subjects, they may discover new interests and hobbies. Use the bookshop to assist in quench your kid's curiosity when you notice they asking questions or talking about the topic. You can ask them to visit places like a museum, the local zoo, a farm, or a historical site.
Set goals
Your kid may feel overwhelmed by the task of reading a book for pleasure on top of every day or extracurricular activities. You can ask them to read every Saturday morning after breakfast for 20 minutes, read a week's chapter, or set a goal for how many books each family member intends to read during the year. Help them create a checklist or chart to track their progress. Some families reward children at the end of each week or month.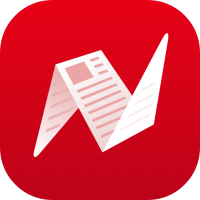 This is original content from NewsBreak's Creator Program. Join today to publish and share your own content.