CHARLOTTE, NC- Pizza is everyone's comfort food when it comes to fill up the stomach and devouring savory taste. Satisfy your crust craving by ordering a variety of pizza selections offered by local restaurants in Charlotte.
Satisfy your crust craving by ordering a pizza with their own specialties in local restaurants from Charlotte. Choose your crust, topping, and get ready to grab a piece or two of this Italian dish.
1. DeSano Pizzeria Napoletana
Authentic Pizza comes from the heart of Italian Chef. If originality is your priority, DeSano Pizzeria Napoletana in Waverly area may be your perfect destination this weekend. This pizzeria made their dishes from San Marzano tomatoes and original flour flown in from Italy to give you the real taste of Italy. Proof their authentic taste by ordering the Traditional Margherita DOP Pizza with tomato sauce, scarmorza, and garlic paired with mozzarella di bufala and pecorino romano.


2. Pure Pizza
If you want something light and pure, go to Pure Pizza located on Plaza Midwood Uptown. This restaurant only uses locally sourced ingredients to give you that fresh taste. Order their thin crust with a puffy edge or cornicione if you don't want to fill up. Enjoy the taste of natural ingredients by ordering She-Rex, pizza with a topping of mozzarella, mushrooms, onion, and greens tossed in a lemon vinaigrette.


3. Zio Casual Italian
If you wish to stretch out your cheese while biting on your pizza, make your way to Zio Casual Italian on Myers Park. The restaurant founder has years of experience in pizza making as he opened his legendary Italian restaurant in 1946 in New York. Order their Goat Cheese & Prosciutto Grilled Pie that uses creamy goat cheese, caramelized shallot topped with fresh arugula, and truffle oil.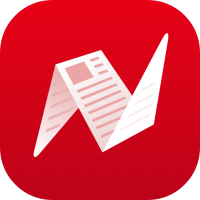 This is original content from NewsBreak's Creator Program. Join today to publish and share your own content.