CHARLOTTE, NC - Learning in-person will shortly begin in the middle of another coronavirus surge. The public health toolkit of StrongSchoolsNC provides advice on returning to schools in the safest manner possible.
Here are four suggestions by the Health and Human Services Department (DHHS) and authorized by the State Education Board this month:
Promoting vaccination
Schools need to promote vaccination among students older than 12 years of age and teachers, staff, and families. The Pfizer-BioNTech vaccine is for ages 12 and up, while the Moderna and Johnson & Johnson vaccines are for 18 and up.
There are several options and templates in this separate DHHS guide. The guide advises schools to support vaccination. Individuals who are only partially immunized and exhibit COVID-like symptoms or exposure should be isolated or quarantined.
Teachers and staff should be required to report vaccinations to the relevant statutory and regulatory requirements, including the Family Educational Rights and Privacy Act (FERPA) and its regulations.
Cloth face coverings
All K-12 students and staff should wear masks indoors and on group transportation regardless of vaccination status. They should also provide masks to students who need them and educate them on proper mask usage.
Students should eat outside at least three feet of distance. They should also ensure a layered mitigation strategy, including physical distancing, and closely monitor for increases in COVID-19 cases. The toolkit advises schools without universal mask requirements.
Physical distancing
When possible, schools should keep three feet of physical distance between unvaccinated children and six feet between unvaccinated adults and between students and adults.

Cleaning and Hygiene
Schools should supply hand sanitizer, soap, and paper towels to promote healthy hygiene habits and teach proper hand-washing techniques. For older children and employees, this involves washing their hands with soap and water for at least 20 seconds or using a hand sanitizer containing at least 60% alcohol.

Surfaces in schools should be cleaned once every day. To sanitize an area where someone has been sick or tested COVID-19 positive on the last day, schools should use an EPA-approved SARS-COV-2 disinfectant.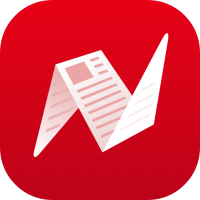 This is original content from NewsBreak's Creator Program. Join today to publish and share your own content.