CATAWBA, SC – If you are struggling with wild animals entering your property, Catawba Wildlife LLC is ready to help you with the humane and safe transfer of the wildlife animals.

Catawba Wildlife offers animals removal from your property that includes raccoon, squirrel, bat, bird, and snake removal. The animal intruders can be dangerous to handle by yourself, which is why Catawba Wildlife provides expert and professional assistance.

Their services include animal identification, finding animals' entry points, trapping and removing the animal, repairing and clean-up, and prevention of another intruding. All of their staff have been trained and certified to carry the job.

Before removing the animal intruders, Catawba Wildlife will help you to identify the animal by observing visual features of the animals, feces, surrounding area, chewing characteristics, and noises heard. After that, the wildlife technicians will work on a complete inspection to find the animals' entry points. Once it is found, trapping will be done to catch and remove the animals.

It is important to note that animal trapping and removal should be done by wildlife technicians who have proper certification. The handling of animal removal without any certification is considered illegal. After removing animals from your property, Catawba Wildlife will safely relocate the animals. They will also seal the animals' entry points to prevent them from re-entering the property.

Animals that seem harmless might pose danger to you or your property and immediate action is needed. Aware of this situation, Catawba Wildlife is available for an emergency response where residents can call them at (704) 564-5686 if assistance is needed.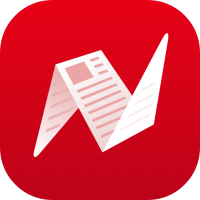 This is original content from NewsBreak's Creator Program. Join today to publish and share your own content.