GASTONIA, NC - Looking for a fun yet informative activity for your kids? The Schiele Museum of Natural History combines learning and play in these five interactive outdoor exhibits:
Nature Trail
Take a walk in this 0.7-mile trek along the pine forest, mixed hardwood forest, pond, and streams to experience North Carolina's terrain. Make a stop at the Playscape area along the trail to rest or play with your kids. Leashed dogs are permitted only in the Nature Trail area.

Stone Age Heritage Site
The exhibition introduces children to a time when the only technology available was standing stones, stone circles, stone obelisks, burial mounds, and petroglyphs to give them a glimpse into the past.

Memorial Wildlife Garden
This memorial garden provides a contemplative setting with playful activities of the rat race. This exhibit is originally made to provide shelter and food for the Carolina Piedmont's native species.

Catawba Indian Village
Equipped with the knowledge of American Indians from indoor exhibits, children will be further reminded of Indian culture with this interactive Catawba Indian village. The village includes prehistoric bark-covered houses, log cabins, and council houses representing 400 years of Catawba Indian culture. This exhibit opens from Monday to Saturday, 10 a.m. to 4 p.m., and Sunday, 1.30 p.m. to 4 p.m.

The Farm
This newly updated exhibit offers visitors a hands-on experience with the plants and animals on the farm. These experiences include milking cows, agricultural tools display, garden tours, and others. Visitors can also meet farm animals such as chickens, pigs, bunnies, goats, turkeys, bees, and alpacas. The farm opens Monday to Saturday, 10 a.m. to 4 p.m., and Sunday, 1 p.m. to 4 p.m.

Schedule your visit to enjoy quality time with your family at The Schiele Museum of Natural History.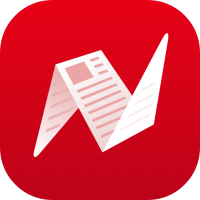 This is original content from NewsBreak's Creator Program. Join today to publish and share your own content.