ROCK HILL, NC - Glencairn Garden is a park that consists of landscaped lawns and walkways. The garden has a collection of azaleas, dogwoods, wisteria, camellias, hardwood trees and more. The best time to visit the garden is at the end of March through the middle of April when it is the peak blooming season.
It started as a backyard garden belonged to David & Hazel Bigger in 1928. Mrs. Bigger gave the garden as a gift to the city of Rock hill following the death of Mr. Bigger in 1958. Their house now become the garden's welcome center. The garden now boasts an 11-acres full of flowers.
A brick stage was added to the Garden thanks to the gift from the family of Vernon Grant from the ChristmasVille. The stage is often used as a venue for outdoor performances. The surrounding flowers make the stage all the more enticing.
Glencairn Garden host Rock Hill's annual Come-See-Me Festival. In fact, the garden inspired the creation of the 10-day festival. Come-See-Me Festival is all about music, frogs, and joy.
The garden also provides a place for outdoor learning. Schools often take their students to Glencairn Garden to learn about plant life cycles, classification, and food chains.
Visitors can still see the garden's beauty outside the peak blooming season. Spring is the time for azaleas, pansies, and wisteria to show their colors. In Summer, Crape myrtles and day lilies will take their turn. Whereas in fall, visitors can see sasanquas and dogwood trees in full bloom. And as the snow start to fall, daffodils and camellias will unfold their petals, and the garden will be filled with the smell of winter honeysuckle.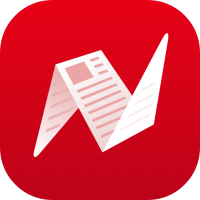 This is original content from NewsBreak's Creator Program. Join today to publish and share your own content.