CONCORD, NC - The Humane Society of Cabarrus County invites all citizens to participate in their Foster Program to help cats and dogs find their forever homes. Take a look at the Frequently Asked Questions below to learn more.
What is a foster animal?
A foster animal is a dog or cat that currently lives with its foster parents instead of living in a shelter. Foster parents are responsible to take care of the cat/dog before they are ready for adoption.

What do foster parents do?
The foster parent's responsibility is to take care of the pet's daily needs including food, water, shelter, and toys. They help socialize their foster pets with people and other animals and help train the foster pets. However, the main task is to shower foster pets with lots of love to strengthen their bonds with humans and eliminate trust issues caused by trauma from past experiences.

Foster parents will also help find the perfect home for their foster pet which includes bringing the pet to adoption events, meeting potential adopters, and determining future home conditions according to the pet's needs.
How do I become a foster parent?
The Humane Society of Cabarrus County is always looking for new foster families. You can come to the HSOC shelter or contact them via email. The foster team will guide you to decide what type of animals you can foster.

How long do I need to foster?
The timeline may vary, it could be weeks or months. Foster parents can help with this process by actively bringing their foster pets to adoption events and posting pictures of their pets regularly on social media to attract adopters.

There are times when foster parents grow attached to their foster pets and decide to adopt them themselves. This proves that these animals are actually very affectionate and deserve a second chance. Visit this link for more information.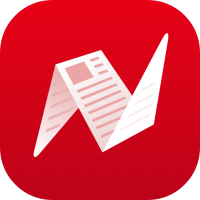 This is original content from NewsBreak's Creator Program. Join today to publish and share your own content.