BELMONT, NC - Downtown Belmont Development Association has initiated the Art & Culture projects by partnering with local public artists and organizations to promote creativity in the community. See the projects listed below:
1. EcoBlooms
This project was executed by Belmont Central art students led by their art teacher, Anna Smith. They cut, paint, and make flower-shaped decorations from thousands of empty water bottles to create works of art out of something that was previously useless. These decorations were installed on the fence of the city's parking lot to make it more appealing.
2. Belmont Mural
In the Mill Street parking lot is a large mural that reads "Greetings from Belmont." This mural was first designed by artist Georgia Nakima, and later colored by the mural community. Together with EcoBlooms, this public art attracts the attention of passers-by in the area.
3. Trains On Main
The DBDA partnered with the City of Belmont to create an outdoor, history-based, educational activity for middle schoolers. With the help of artist Irisol Gonzales, the tiny trains were painted and collaborate with the Belmont Go app to explain the historical meaning of the artwork.
4. Box Art Wrap Initiative
DBDA initiated this artwork idea to wrap certain electrical or utility boxes at downtown districts in painted vinyl. The vinyl represents themes from the area's history drawn by local artists.
5. Belmont Go App
In an attempt to preserve the City's history, DBDA interviewed longtime property owners and residents to capture their memories and provide data for the Belmont History Walk on the app. This app provides guides, tours, and information related to Belmont to enhance citizen's knowledge and awareness.
Visit downtownbelmont.org for more information.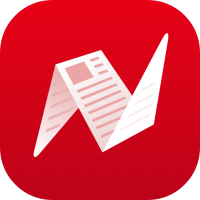 This is original content from NewsBreak's Creator Program. Join today to publish and share your own content.