CHARLOTTE, NC - Are you a tree enthusiast? TreesCharlotte offers the opportunity to become a TreeMaster and Trees Ambassador for Charlotte residents. Training will start this fall on September 14 at 6 p.m. via Zoom. Here are some things you need to know before signing up:
1. What is a TreeMaster?
TreeMaster is a volunteer who has received training focused on tree preservation and maintenance, proper tree planting techniques, and volunteer management. They play an important role as leaders in tree planting events throughout Charlotte.
2. What is a TreeAmbassador?
TreeAmbassador is a volunteer who represents TreesCharlotte at various outreach events. TreeAmbassadors should be comfortable speaking in public to convey a clear and positive message about the organization's mission, while also listening to public comments and concerns.
3. What do TreeMasters do?
TreeMasters are required to volunteer in at least three events each year. They assist at events with volunteer management, tree distribution, tree setting, and event breakdown. They are most needed during the TreesCharlotte planting season from October to April.
4. What do TreeAmbassadors do?
TreeAmbassadors are expected to volunteer in at least three outreach events each year. Events vary from speaking in school classes to keeping the table at festivals. All necessary equipment for public engagement including giveaways, literary works, and more will be provided.
5. How do I become a TreeMaster and/or a TreeAmbassador?
Participants must be at least 18 years of age to qualify. They are required to attend a 90-minute training workshop on TreesCharlotte missions and events filled with instructions, presentations, and demonstrations. Upon completion, participants will be given the opportunity to volunteer at planting or outreach events.
The training will begin this fall. Sign up here to become the next TreeMaster and TreeAmbassador. https://treescharlotte.org/volunteer/treemaster/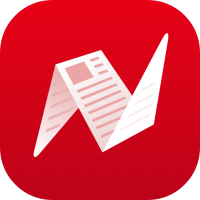 This is original content from NewsBreak's Creator Program. Join today to publish and share your own content.