MECKLENBURG, NC - Free, wholesome, and prepared meals are available to seniors 60 and over in Mecklenburg County through the county's Senior Citizens Nutrition Program. Approximately 2500 people currently participate in the program, although the number of people who may enroll is far more.
Interested in applying? These are the things you should know about the program:
1. Free
It's free. It doesn't matter how much money you make because the program is completely sponsored with federal, state, and county money. The purpose of the initiative is to help seniors who lack nutritional food or have medical conditions that make it difficult for them to cook for themselves.
As a rule, participants must be at least 60 years old, but few exceptions. It is possible for spouses 60 and up to apply as well. If someone between the ages of 60 and handicapped lives with a participant, they are eligible for the program.
2. There's More Than One Way to Participate
If you don't have transportation, there's nothing to worry about. We can help you. In response to the COVID-19 outbreak, we launched the Grab and Go Meals program. You have the option of picking up a hot or frozen meal from one of our six convenient locations.
Homebound folks with mobility, mental, or physical challenges that prevent receiving healthy food can use Meal Delivery Service. Congregate Meal Service, and Activities is temporarily unavailable because of COVID-19. Still, when the service and activities return, the community will get together on weekdays to meet, exercise, and learn new things.
3. It's Not Just About the Food
The program offers healthy and delicious meals prepared by registered dietitians (by the way, the meals are also prepared by a professional senior dining service). It is not quite that simple.
It connects customers to home healthcare and life-support services and mobility, home repairs, modifications, and fall prevention. In addition, it's a means of ensuring participants' safety if they live alone.
The congregate program has classes and activities that promote physical fitness, social connection, learning, and fellowship. Due to COVID-19, the program is down at this moment. The library has agreed to give virtual programs that combine physical training and social connection. Both are essential for long and healthy life.
One of the main goals of the Senior Nutrition Program is that participants can remain independent, remain in their homes, and live as long as possible.
4. It's Easy to Get Connected
Have you heard of any older adults who get advantages from senior nutrition services? Help us disseminate information. There are still many citizens unaware of it. You make it as simple as picking up the phone or clicking a button.
Inquiries regarding home-delivered meals should be sent to Just1Call at 704-432-1111.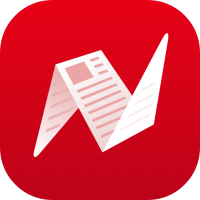 This is original content from NewsBreak's Creator Program. Join today to publish and share your own content.