CHARLOTTE, NC - Food and beverages industries are reaching their peak during this pandemic. Many businesses try to upgrade their products to attract customers to buy their products. For example the transformation from a regular black tea or milk tea, now it's added by tapioca pearls called boba. And now, these tapioca pearls are already spread all over Charlotte.
The combination of tea-based beverages and boba came from Taiwan in the early 1980s and it has spread all over the world. Tapioca pearls are the queen of this beverage since it offers a unique taste and chewy texture. Now, boba tea or boba milk are available hot, ice, blended, and shaken. If you are in Charlotte, you can have boba-topped beverages at these locations:
1. Milk Cha-Cha
This place serves boba drinks with milk, soy milk, fruit, Yakult (Japanese yoghurt), and soda tea-based. You can customize your beverage here and add various types of boba pearl toppings such as regular, crystal, and popping boba. You can have milk Cha-Cha at 4620 Piedmont Row Dr Suite 170A.
2. Ding Tea
Ding Tea offers not only bubble tea beverages but also a nice atmosphere, especially for Instagrammers or food-vloggers. Here you can find a combination of a bohemian-styled store, a greenery wall, and a porch swing. They have two types of bobas, golden boba and black boba, that has different texture and taste. Ding Tea will serve you milk tea, juice, and Yakult-based beverage and various snacks and sushi. You can visit Ding Tea at 4841 Shopton Road.
3. Around the World Cafe
If the previous places only offer boba beverages and snacks, this place will offer you mostly Asian foods and beverages. They have Taiwanese boba tea, Thai rolled ice cream, and French Macarons. You can personalize your beverages from the ice amount, sugar level, to the milk type of your choice. Visit Around the World Cafe at 5110 Park Rd 1-K
4. Binki Cafe
Binki Cafe which is located in the University area offers many kinds of customized drinks. You can order the usual teas and slushies, Yo-Da beverages series ranging from fruit, yoghurt, and seltzer, and the last rolled ice cream. This cafe also provides customize beverages for those who are lactose intolerant and vegans. Binki Cafe is at 9211 N Tryon St #5 Charlotte, NC.
5. KungFu Tea
KungFu Tea location is around the University area. This place offers many teas, slushies, and Korean yoghurt varieties. If you are lactose intolerant or can't handle the caffeine, you can always request a beverage based on your need here. KungFu Tea can be found at 8200 Providence Rd #1000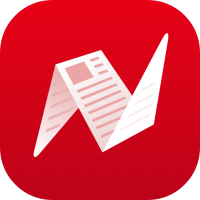 This is original content from NewsBreak's Creator Program. Join today to publish and share your own content.