CHARLOTTE, NC- Johnson & Wales University professor, Samantha Rosenthal received a $300,000 grant to study the effect of smartphone screen time. The study will be conducted under the College of Health & Wellness in Charlotte and Providence locations.
College of Health & Wellness Associate Professor of JWU, Samantha Rosenthal is awarded a grant of $300,000 from the National Institute of Health or NIH. The grant will be used to study the effect of technology on young adults, to be conducted for the next three years.
Rosenthal will dig deeper into the relationship between screen time and depressive symptoms found among college students. The study will take young adults as the population.
"They have generally had the highest burden of mental health and behavioral health issues, and that sets the trajectory of their long-term mental health," explained Rosenthal.
The idea of study occurred to Rosenthal a few years ago when she found out a screen time application for smartphones. Rosenthal will offer research internships to 12 undergraduate students. The student will complete a 16-week internship for 3 years starting Fall 2021. The research will study the effect of extensive use of smartphones on the depressive symptoms that may have already existed in some students. The study tries to find the unhealthy impact of smartphones that caused the appearance of depressive symptoms.
The study will run for three years with the help of associate professors who will supervise the study. Associate Professor and Department Chair, Cara Sammartino Ph.D. will be the principal investigator for the NIH-funded project along with Associate Professor Jonathan Noel Ph.D. as the co-investigators.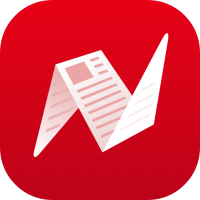 This is original content from NewsBreak's Creator Program. Join today to publish and share your own content.