CHARLOTTE, NC – Curling up in your bed while watching Korean Dramas will surely make your mouth water when it comes to food and eating scenes. No need to fly to South Korea to try these delicacies as Charlotte has plenty of local restaurants specializes in Korean Cuisine to satisfy your craving.
Have you ever wondered why foods in Korean dramas look appetizing? Fulfill your curiosity by trying out the new sense of flavor by ordering from these Korean restaurants in Charlotte.
1. Let's Meat
Korean are cautious when it comes to picking the best part of meat. Make your way to 1400 s Chruch St B, South End to taste the best-curated beef in Let's Meat. Experience the all-you-can-eat traditional Korean barbeque with a server cook your food at your table with built-in burners. The buffet only costs $29.99 for adult and $11.99 for kid. Paired the barbecue meat with a wide range of side dishes like tofu, kimchi, or dried seaweed.
2. Xiao Bao
If you want a more diverse choice of Asian cuisines, head to Xiao Bao located on Optimist Hall, NoDa area. For a taste of Korea, try their KFC Sando, a steamed bun or bao filled with flavorful Korean fried chicken. The menu also includes Okonomiyaki from Japan, Crab Fried Rice from Singapore, and other southeast Asian dishes.
3. Pepero Korean Restaurant
Wrap up your Korean-themed weekend by ordering snacks from Pepero Korean Restaurants. The small restaurants are located on the side of the grocery store at 10920 Monroe Road. Try their starters such as Yaki Mandu or Korean Dumplings, pancakes made from seafood, and bring home some packed Asian snacks to stock up at home.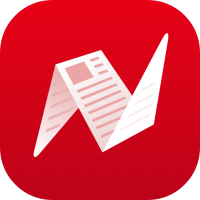 This is original content from NewsBreak's Creator Program. Join today to publish and share your own content.