CHARLOTTE, NC - Spend the free time you have by trying new experiences that hone your creativity by doing pottery classes. Here is the list of pottery classes you or your little one can take in Charlotte.
Located close to Plaza Midwood and NoDa, The Little Studio offers pottery classes for all ages. The Little Studio also provides classes for beginner, intermediate and advanced.
For those of you who want to take a more intimate and personal class, The Little Studio got you covered. You can do Private Pottery Classes if you want to take classes with your friends. This class can be attended by up to six guests and will last for two hours. You will also be introduced to basic pottery skills demonstrated by the instructor.
If you prefer a class that has more members, you can join the Private Pottery Event. For little ones, you can learn basic pottery skills by joining the Summer Camp program.
You can find further information about it by visiting their official website https://www.thelittlestudioclt.com.
Another place you can go to learn about pottery is Art Space Studio. This place has been under construction since 2007 and has been known as the premier place for pottery classes ever since.
To take the pottery class, you do not need to register first. You can just come to the studio every Tuesday to Saturday. Every Tuesday through Thursday, classes will run from 12 p.m. up to 5 p.m. Every Friday and Saturday, classes will run from 12 p.m. to 7 p.m.
ArtSpace Studio also provides a glass fusing studio. You can visit Art Space Studio 14126 Rivergate Pkwy Suite #200, Charlotte, NC.
The Art, Design and Music Department of Queens University also provides a Minor in Studio Art Program. Your little ones are welcomed to join this program. Little ones not only going to learn about pottery but also ceramics, sculpture, painting, and printmaking. Find out more about Minor in Studio Art at https://www.queens.edu/.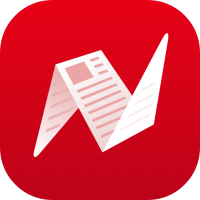 This is original content from NewsBreak's Creator Program. Join today to publish and share your own content.