MECKLENBURG, NC - Mecklenburg has nine new pieces of public art made by professional artists scattered throughout the county. Thanks to the ASC's public art project and the artists they commissioned, these arts will make your walk around the area more colorful.
These are some of the arts you can check out in Mecklenburg County.
we are and our days by Amy Bagwell
Amy Bagwell is a poet and mixed media artist from Charlotte. Her artwork is placed at Charlotte Douglas International Airport. The art comprises of flowers and a text that reads "our days are made of each other".
"The idea that we are all part of each other's lives, even if we only pass for a moment — or bump into one another or jostle in line — is easy to forget, but it's so important," wrote Bagwell in her artist statement.
She picked the flowers from many different places to resemble the people that come and go through the airport. The dogwood, North Carolina's stare flower, is featured in her art.
Tree of Life by Yuri Tsuzuki
Tree of Life is placed at the Charlotte Fire Department. The red sculpture tells about firefighters, rescue teams and the residents they protect. It features Maltese Cross, axe, a ladder, jaws of life, the fire symbol, and a tree. "The tree is a metaphor for our humanness," said Tsuzuki.
Nested Hive by RE:site
RE:site is an art collective created by Norman Lee and shane Allbritton. Nested Hive is placed at the Eastway Regional Recreational Center. The art is about bees and other insect pollinators. The shape is inspired by weaving patterns from various cultures, while the colors are inspired by the region's wildflower.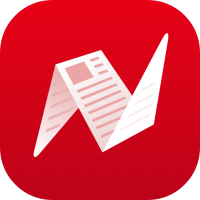 This is original content from NewsBreak's Creator Program. Join today to publish and share your own content.