CHARLOTTE, NC - Charlotte is Creative forged a three-year partnership with Lending Tree's LendaHand alliance program. The program provides $1000 Bear HUGs (Helpful Unfettered Gift) to creative projects in Charlotte.
Initially, Bear HUGs is a one-time program funded by COVID-19 Relief Funds. The new partnership has paved the way for the program to continue without a fixed time limit.
"LendingTree believes in the importance of acknowledging and treating our local artists like small businesses." said the Head of Corporate Citizenship at LendingTree Foundation, April Whitlock. "We are thrilled to partner with Charlotte Is Creative to provide larger HUG grants for local creatives to have more cultural impact."
Charlotte is Creative has "HUGGED" the first five recipients of the grant over the last six weeks. Bae Hart is one of the recipient of the grant. She is working with the Bae Hive gallery to run the Base Hive's Civil Arts Society Showcase that will put together and showcase the works of young Black artists, dancers, poets in Charlotte and the surrounding areas. The grant will be used to hold the first showcase this fall.
LaDara McKinnon, on the other hand, will use the grant to bring art to underprivileged communities and disenfranchised public spaces. she will create a new mural that will adorn the exterior of Chasers, an LGBTQ+ social club in North Davidson neighborhood, and make the surrounding businesses a bit more vibrant. The mural is projected to complete within this month.
"As a member of the LGTBQ+ community, I am serving my community and helping an LGTBQ+ small business owner revamp a historic location," McKinnon said.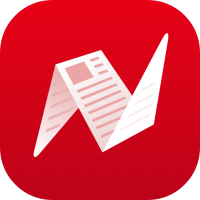 This is original content from NewsBreak's Creator Program. Join today to publish and share your own content.