CHARLOTTE, NC- Kids will be going back to school in a different pandemic setting in just a few days. To keep them motivated, consider inviting your children for a stationary and school supplies shopping spree this weekend.
Going back to school with different requirements such as face coverings and physical distancing may be difficult for some children. To ensure your kids are at their full energies to start the class, take them to these 4 stationaries stores in Charlotte.
1. Paper Skyscraper
Just like its name, Paper Skyscraper offers a wide variety of paper from different colors and materials. Located on 330 East Boulevard, this store provides a complete selection of paper goods, gifts, home goods, and games for children. Browse their colorful notebooks and journals to keep a note of every learning material in the class.
2. The Buttercup Gift and Stationary
If you are looking for artsy and custom-made stationary items, take a look at The Buttercup Gift and Stationary's collection. Located on 343 Providence Road, this store is perfect for children who value simplicity as their stationery items are designed in a clean-cut decorative. In addition to picking up some journals, make sure to check out their home décor sections for drinkware, fragrance, and bath collections.
3. Archer Paper Goods
If your kids love to create artworks by doodling on a piece of paper, Archer Paper Goods offers a selection specified for pencils. The pencil shop includes graphite pencils in any type of boldness, coloring pencils in every color, and Archer Exclusive series with intricate body designs. You can also choose greeting cards for every occasion to stock on your home when friends are having anniversaries, birthdays, or even just a good sense of humor.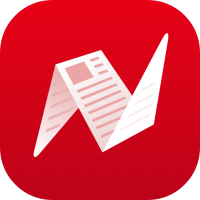 This is original content from NewsBreak's Creator Program. Join today to publish and share your own content.