MECKLENBURG, NC - Students in Charlotte-Mecklenburg are ready for a new academic year. Schools and buses will be on local roads around Mecklenburg County shortly. The CMS Department of Transportation has reminders for families preparing to begin school.
Due to the current situation of the pandemic, here are some rules for you to follow:
- Please let the students stop 10 minutes before the planned stop. Wait 10 minutes after the stop time for traffic or other unexpected delays.
- Each student should be ready to wear their mask while on the bus.
- Each student should have information that provides their home address, telephone number, and bus stop.
Talk to your children about the proper behaviour of the school bus, but not restricted to:
- Follow the bus driver's directions
- Remain on your assigned seats
- Respecting your students on board
- No food or drink
Scheduled stop times for the afternoon will change during the first few school weeks. Often during loading, buses wait at schools to ensure that all students are on the correct bus.
During the first few weeks of school, route timings also will change, and the app may not display precise departure times. Please contact your transit office if you have any questions.
For the bus capacity: The buses no longer have any restrictions on the number of passengers they can accommodate. This school year, you will notice an increase in the number of students assigned to and riding buses. Drivers must strictly enforce seating assignments on school buses, as well as the district policy requiring students to wear masks while on school buses.
For the alternate stop requests: They can still be submitted by parents. If the alternative stop is an existing stop or a stop on our authorized daycare list, then students are sent to the alternative stop, and delivery of services is not delayed.
Make sure your child understands the proper way to cross the street. Bus drivers will also note this information and use hand signals to indicate when it is safe to cross in front of their vehicle.
You can check on https://www.cms.k12.nc.us/cmsdepartments/transportation/Pages/Here-Comes-The-Bus.aspx for further information.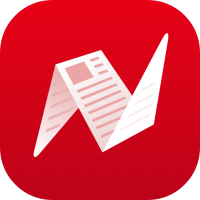 This is original content from NewsBreak's Creator Program. Join today to publish and share your own content.