WAXHAW, NC - Students will soon return to their schools. Some will also start practicing with the sport teams they are involved in. Primary care sports medicine physician at Novant Health Waxhaw Family & Sports Medicine, Adam Culver provided some tips for student athletes to prevent injuries after spending a great amount of time being less active due to the pandemic.
As a student, Culver was an athlete himself. He played basketball, baseball, and ran cross country.
Culver suggested student athletes to pay attention to their fitness and injury history and start their practice with mild exercises, then slowly increase the intensity. Coming back to practice is an exciting moment, but let your muscles to wam up and don't push too hard too early. Culver are receiving patients with back pain and common knee injuries because they push too hard early on.
Overuse injuries are often caused by repeating the same exercises without any variation. Cross training is a good way to prevent such injuries. Culver added that stretching such as yoga, Pilates, or other methods are also beneficial for athletes for they can increase speed and strength, as well as prevent injuries.
Student athletes are still developing their techniques and bodily capacity. It is better not to attempt or recreate the moves of pro athletes because it can lead them to injuries. Learning the basics is more important for student athletes.
Lastly, It is important for student athletes to communicate if they feel any pain. Forcing yourself to play through injuries can make them worse. Tell your coaches, teammates, or parents so that you can get a proper treatment.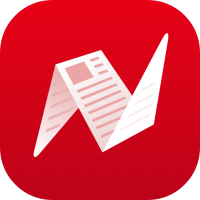 This is original content from NewsBreak's Creator Program. Join today to publish and share your own content.