CHARLOTTE, NC - Charlotte has a collection of restaurants that serve Asian cuisines that will give you authentic Asian flavors. Here are 5 Asian restaurants you can visit in Charlotte.
YaMe Asian Noodles
YaMe Asian Noodles serves a variety of noodles, stir-fried dishes, bite-sized snacks. The restaurant has its own boba tea bar as well. You don't have to pay a lot to try their food. Their price ranges from $3.50 for the wonton soup and $12 for the noodles. YaMe Asian Noodles is located in Park Road.
Open Rice Asian Kitchen
This restaurant serves authentic Asian cuisines such as roasted duck, Hong Kong Harbor style soft shell crab and bubble waffles. The name originated from the expression people use in Hong Kong that represents a sense of family and joy.
Taste of SHU: Authentic Szechuan Cuisine
Taste of SHU offers you authentic Szechuan cuisines, a cooking style from Sichuan Province in China, that has bold, rich, and spicy flavors. Their foods vary from soups, noodles, stir-fried dishes, mixed-pot, and more.
Be-Em Asian Kitchen
This family owned restaurant serves Korean, Japanese, Vietnamese, and Chinese cuisines as well as vegan menu options. Be-Em pride themselves on always using fresh, local, and organic ingredients. Moreover, they environmental friendly packaging for their takeaway service.
Hawkers Asian Street Food
Hawkers Asian Street Food offers a modern outlook while serving traditional Asian street food. They serve Kimchi fried rice, Pad Thai, Sichuan Wontons, Curry Laksa, and more. The restaurant was first established in Orlando by four best friends from Malaysia, Hongkong, Vietnam, and Florida 10 years ago.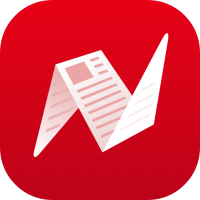 This is original content from NewsBreak's Creator Program. Join today to publish and share your own content.