CHARLOTTE - NC, The North Carolina Department of Health and Human Services announced today that more than 10 million doses of the COVID-19 vaccine have been administered in the state as the highly contagious Delta variant spreads.
COVID-19 vaccines are effective and safe in decreasing the chance of death, hospitalization, and illness. Sixty-two percent of adults aged 18 and older in the state have received at least one dose of the COVID-19 vaccine, and 58 percent are fully protected.
Last week, COVID-19 vaccine doses increased by over 16%, and first doses increased by over 30%.
The NCDHHS Chief Deputy Secretary for Health Kody Kinsley thanked North Carolinians who protect themselves, their friends, family, and neighbours by getting a safe and effective COVID-19 vaccination. The Delta variant is sweeping the state, fueled by unvaccinated people.
COVID-19 cases and hospitalizations in North Carolina are increasing, especially among those aged 18-49. Over 5,100 new cases per day have been reported in the last week.
Until more people are vaccinated and viral transmission decreases, the NCDHHS recommends that everyone wear a mask in public indoor spaces. "Layering protection is critical to fighting this more contagious Delta variant and weathering the storm," said NCDHHS State Health Director and Chief Medical Officer Dr. Elizabeth Tilson.
NC residents aged 12 and older should get a COVID-19 vaccine to avoid serious illness. Vaccines have been proven safe and effective in thousands of people over the age of 12.
If you're still can get a free COVID-19 vaccine, please get it. Go to MySpot.nc.gov or call 888-675-4567 for further information.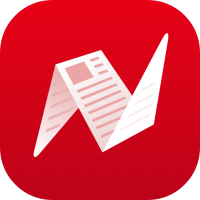 This is original content from NewsBreak's Creator Program. Join today to publish and share your own content.