CHARLOTTE, NC- Mecklenburg County Policy recommends all residents to wear masks in indoor public settings. Charlotte Mayor Vi Lyles supports the county's approach to create a county-wide mask mandate.
Mecklenburg County recommends all masks and faces coverings be worn in indoor venues. This recommendation is released after Mecklenburg County COVID-19 Policy Group meeting on Monday, Aug. 16. The Group consists of Mecklenburg County, Charlotte Mecklenburg Emergency Management, MEDIC, as well as Novant Health and other policymakers who recommended this policy for all county residents.
Following the recommendation, The Board of County Commissioners will hold a meeting on Aug. 18 to discuss the regulation of mask mandate in indoor spaces. The meeting will include The City Council and six towns to guarantee the policy is inclusive for all county's residents.
Charlotte Mayor Vi Lyles stated the city's support in mask mandate. The Mayor is planning to institute a mask mandate as of Wednesday, August 18. Lyles said this policy is implemented to support the people who work in Charlotte and in order to keep businesses to remain open.
"One of the reasons we are doing this is that we are a community of families with children and we care deeply about the health of children as they begin school," said Lyles.
Furthermore, Lyles emphasized the importance of getting vaccines. The mayor explained that getting the vaccine and wearing a mask is a matter of life and death. Dr. Charles Bregier, Novant Health's medical director of corporate health revealed that 97% of hospitalization and 99.5% of deaths due to COVVID-19 occur among unvaccinated residents. Bregier said there were some breakthrough cases in which vaccinated people get COVID. However, the doctor guaranteed that getting the vaccine will greatly reduce the chance of becoming infected by someone who has a breakthrough case of COVID-19.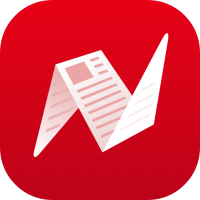 This is original content from NewsBreak's Creator Program. Join today to publish and share your own content.