CHARLOTTE, NC- August 19 is officially World Photography Day. To celebrate this moment, hunt your insta-worthy picture with these aesthetic murals in Charlotte.
Charlotte offers a lot of public artworks that could enhance your picture. Check out these murals in the city by local artists that will take your outfit-of-the-day picture to the next level:
1. Confetti Hearts Wall
In the mood for something bright and colorful? Make your way to 1930 Camden Road where you can find the Confetti Hearts Wall. Taking pictures in front of this artwork will instantly make your picture pop up with its bright color. Created by local artist Evelyn Hanson, this public art is a reminder for Charlotteans to always consider, respect, and love each other. Take your best pic and put some caption encouraging your followers to make the world a better place, one confetti heart at a time.
2. Fly Girl Mural
Communicate your dream to fly higher by taking a shot in front of the "Fly Girl" mural, located on 4th St. between Tryon St, and N. Church St. Created by Sloane Siobhan, this mural is dedicated to all residents of Charlotte who is working towards their dream. The mural wants to be a reminder for Charlotteans to never limit themselves.
3. Mother Nature Mural
Inspired by non-profit organization Friendship Trays, local artist Rosalia Torres-Weiner created the "Mother Nature" mural to symbolize the maternal kindness of the female staff. The bright colored mural depicting a female figure with flowers and greenery around it catches everyone attention who cross 2401 Distribution St. Snap some pic in front of the artworks and caption it with story of a favorite figure of women in your life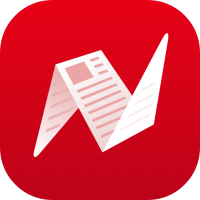 This is original content from NewsBreak's Creator Program. Join today to publish and share your own content.