CHARLOTTE, NC- Kids are soon will be back to school in a whole different pandemic setting. Kids under the age of 12 may not receive their vaccines yet as the first protection, but parents can take some measures to keep their unvaccinated kids safe.
Dr. Catherine Ohmstede, a pediatrician at Novant Health Dilworth Pediatrics in Charlotte revealed that after being open for one week, one local school that implements a mask-optional policy is reported to have 14 positive COVID-19 cases. This fact may make some parents anxious and worries as kids are going back to school.
In order to keep the unvaccinated kids safe, there are several things that parents can do to protect their children:
1. Wear a mask
Ohmstede emphasized the importance of wearing masks for vaccinated people. The Centers for Disease Control and Prevention (CDC) recently announced the changed guideline by requiring people who are already vaccinated to wear masks in public indoor settings. Ohmstede explained if all children and staff are mandated to wear masks, the spread of transmission can be slowed down.
2. Be empathetic
Going back to school with a different condition may be difficult for younger students. Parents have to note that pandemic is a whole new thing for children. Therefore, instead of telling children to just "get over it", parents have to make them understand by explaining the situation from children's perspectives.
3. Help others if you can
Pandemic shows us that humans are interdependent. One person's action can bring a huge impact to life-and-death consequences for other people. As individuals, parents should do their part in keeping friends and family safe. When parents choose to equip their kids with masks, they simultaneously help to protect other children.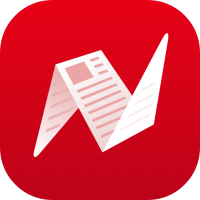 This is original content from NewsBreak's Creator Program. Join today to publish and share your own content.