CONCORD, NC - According to newly released Census Bureau data, Concord is one of the fastest-growing cities in the state and region. In response to Concord's strong economic growth, low tax rate, and high-quality education and health care, other businesses and families are moving to the city to experience the outstanding quality of life that Concord offers.
Since 2001, Concord's population increased by 33.1%, to 105,240 people. This is the first time the city has surpassed North Carolina's Top Ten Cities.
The city manager, Lloyd Payne, stated that the town isn't satisfied to remain a bedroom community of Charlotte. Still, they are working to provide opportunities for living, working, and playing in the city without the need to leave. The new Census data confirms that they are moving in the right direction by ensuring that people and families understand how great the place is creating here in Concord.
Companies are also interested in conducting business in Concord because of the added value. The facilities that will house the new beverage production center for Red Bull, Ball Corporation, and Rauch North America recently announced their partnership with The Grounds at Concord, where the former Philip Morris facility once stood.
When it comes to employing people and putting money into the local economy, the three companies collectively invest more than $1 billion and create over 600 high-quality positions with an average income of $57,393 that exceeds the Cabarrus County average of $41,255.
Members of the City Council and City officials are interested in establishing different recreational and housing alternatives for the city's citizens as it becomes more economically and via population increases that are already occurring across the city.
On Thursday, Concord and Cabarrus County officials broke ground on three new residential and mixed-use properties worth an estimated $70 million in Concord's historic downtown district. The Novi projects will provide new housing, dining, and shopping options for residents.
The city is also prioritizing park and recreation projects, allocating one cent of the tax rate, or roughly $1.41 million, to enhance current facilities and outdoor recreation opportunities. It also includes a cent for affordable and workforce housing to meet the requirement and keep up with city growth.
Payne said, "We see truly tremendous growth, and we have great opportunities. We'll continue to focus on quality growth, meaning advancing history and progress to better the state and the nation."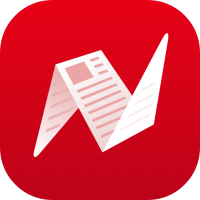 This is original content from NewsBreak's Creator Program. Join today to publish and share your own content.