CHARLOTTE, NC – Street litter has been a concern for a long time. In response to this concern, the Adopt-A-City Street program was founded. This program consists of over 400 volunteer groups who are committed to 'adopt' the city's street and create a litter-free environment along hundreds of miles of the city street.
Everyone is welcomed to join this program, from individuals, families, companies, and neighborhoods. Apart from creating a cleaner and healthier environment, this program also acts as a reminder for the public to not litter the city street and raise awareness about the importance of keeping good care of the environment.
Interested volunteers are welcomed to sign up on this website. Volunteers will get some cleaning supplies on a lending basis and two adoption signs with their names. The street adoption is limited to a maximum of one street adoption per year. Volunteers need a minimum of three clean-ups per year to show their commitment.
During the volunteer period, volunteers are required to remove some illegal signs along the city street and send a report after each clean-up. There will be a possibility where volunteers need to work on storm drain marking and graffiti spotting too.
Through this program, Charlotte encourages its residents to reduce the amount of street litter and contribute to the city's economic development. It is noted that litter clean-up can cost up to $11.5 per year. The trash trucks that usually transporting the trash bags often caused more street litter because the trash falls out of truck beds during transporting.
By joining the Adopt-A-City Street, street litter can be managed with more details as each group of volunteers take care of their assigned 'adopt' street.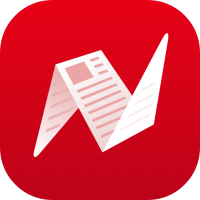 This is original content from NewsBreak's Creator Program. Join today to publish and share your own content.