CHARLOTTE, NC - If you want to enjoy a glass of fine wine, you don't have to fly across the country to Napa Valley. The Queen City is a place to many vineyards that offer fine experiences to the area that you will think you are in a valley on the West Coast.
You can enjoy a delightful wine tasting experience in the field, whether you want to celebrate good times with friends or expand your knowledge of the local vineyards.
Childress Vineyards
Location: Lexington, NC
Richard Childress, the owner of the NASCAR team, opened this winery and vineyard in 2004. Look it up on the internet to see how many honors and gold medals it has won. Enjoy the 70-acre vineyard and all of its advantages about an hour away from Uptown Charlotte.
Davidson Wine Co.
Location: Davidson, NC
When Davidson Wine Co. opened in 2019, it was the city's first urban winery. Originally an organ factory, the shop had a cozy interior and an outdoor fire pit for customers. These features allow customers to create unique wines and labels. Are you concerned about the goods? A wine club exists.
Divine Llama Vineyards
Location: East Bend, NC
Hillside views and a few llamas make this an enjoyable vineyard for wine lovers. The tasting room is in a rustic farmhouse 90 minutes from Charlotte, surrounded by five vineyards. These include chardonel, merlot, "In a Heartbeat" red blend, cabernet franc, traminette, and "Red Rita Rose." There are also 20 acres of meadows and 10 acres of fields to explore.
Raffaldini Vineyards & Winery
Location: Ronda, NC
From Charlotte, Raffaldini offers an Italian experience in a Tuscan-style tasting room overlooking the Blue Ridge and Brushy mountains. They have been making wine in Italy for centuries. The winery specializes in food-friendly Italian varietals like vermentino and sangiovese. Tastings are $12, and tours are available.
Rocky River Vineyards
Location: Midland, NC
This Midland vineyard has been growing muscadine grapes since 2003. The 45-acre vineyard hosts fall and spring festivals, grape stomping, holiday open houses, and summer parties. After your visit, take home a bottle of Chambourcin, Pinot Grigio, or Butterfly Blush from Cabarrus County.
Shelton Vineyards
Location: Dobson, NC
With ten varieties of grapes, this winery caters to all tastes. It is part of the Surry County Wine Trail, which includes 18 wineries. If you get tired and don't want to drive 90 minutes back to Charlotte, there's a Hampton Inn and Suites on the property with a wine bar.
Treehouse Vineyards
Location: Monroe, NC
This vineyard is on a 200-year-old family farm 45 minutes southeast of Charlotte. The winery makes sweet, semi-dry, and dry wines. Reservations are required for the $12 tastings, including a pre-selected flight of dry and sweet wines. Rent one of the vineyard's three treehouses, two of which are available for overnight stays.
Veronét Vineyards & Winery
Location: Kings Mountain, NC
This vineyard and winery is about 45 minutes from Charlotte and offers a panoramic view of nearby Crowders Mountain and Pinnacle. The winery offers tours and tastings, as well as charcuterie and cheeseboards.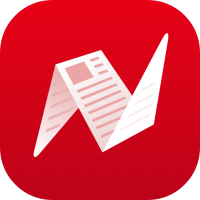 This is original content from NewsBreak's Creator Program. Join today to publish and share your own content.