LILESVILLE, NC - Conversion of the U.S. 74/Camden Road crossroads in Lilesville will begin on Monday to make the crossing into an RCI or reduced-conflict intersection. J.T. recently received an award of $821,000. Russell and Sons Inc. was founded in Albemarle County.
The RCI makes traffic patterns simpler to help people get where they're going more quickly and safely. The general design is the same, but each has minor differences in reducing the number of sites where automobiles and pedestrians could potentially conflict.
Reduced conflict intersections are frequently referred to as super streets, synchronized streets, or median U-turns. While there are minor differences in each solution's design, they all work by reducing or eliminating the spots where vehicles and pedestrians are most likely to crash.
It is recommended to have a reduced-conflict intersection with increased traffic flow and an increased crash rate in the corridors.
The most prevalent type of reduced conflict intersection design prevents left turns into busy main roads from side roads that connect to other side roads that lead to busy main routes.
Because of raised medians, traffic on the side road is funneled into making a right turn. When a safe opening in traffic presents itself, drivers use the primary route to enter the traffic flow.
They pull into a reserved lane a little less than 1,000 feet away, turn around, and go in the opposite direction. At this location, there may be a traffic signal.
Project construction of the roads can be finished by the end of October but will need to be delayed until the fall of 2022 in order to give time for vegetation establishment.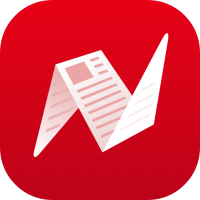 This is original content from NewsBreak's Creator Program. Join today to publish and share your own content.