MECKLENBURG, NC – The COVID-19 outbreak among the Mecklenburg County Courthouse employees caused the court's closure. Five employees have been tested positive, and several show symptoms of the COVID-19 infection. As a response to this, 29 employees were required to quarantine under public health guidance.
Regarding the situation, the Key Court Officials will discuss this issue with the Director of Mecklenburg County Public Health to determine whether or not it is safe for the Mecklenburg County Courthouse to operate on the scheduled session in August 11, 2021.
To prevent the further spread of the virus, some judicial cases had been put on halt as the county court closed. The closure of the court leads to the reschedule of some district and superior judicial sessions. The 26th Judicial Court that was scheduled on August 9 and August 10, 2021, will then be scheduled after August 10, 2021.
The COVID-19 cases in Mecklenburg County continue to increase as the county reached 1,000 deaths in early August. The demographic data showed that most death cases happened among older adults aged over 60 years old. On August 5, 2021, the Mecklenburg County Public Health Department reported 406 confirmed cases of COVID-19.
The county is currently at a very high-risk level of COVID-19 spread, with an average of 36.9 daily new cases per 100,000. The vaccination rate of this county has reached 56 percent for the first dose, while 46.2 percent of the population had been fully vaccinated.
As the cases keep increasing, it is suggested that any indoor gatherings and travel agendas should be avoided. Residents must always wear masks in public places and comply with the health protocol to reduce the new cases and prevent the further spread of the viruses.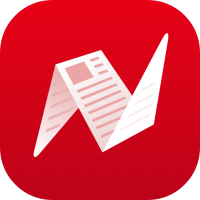 This is original content from NewsBreak's Creator Program. Join today to publish and share your own content.