CHARLOTTE, NC - Crossnore Communities for Children encourages families to create a foster home for children in need by taking part in the Care Licensing & Training program.
Children who are victims of a family problem including domestic abuse, neglect, or having no caregiver need a family and home that will accept them.
Care Licensing & Training program of Crossnore Communities for Children will train and supervise the foster family. In order to be a foster family, a family member should be a 21 years old legal resident of the United States; able to commit to helping children who have had a traumatic experience, have a stable income, and pass a home inspection and fire inspection. Foster family should be having a good health condition both physical or mental.
Foster families in this Foster Care Licensing & Training program have several types of foster parenting such as Family Foster Parent, who will be taking care of foster children for an unspecified period; Respite Foster Parent, who will be providing relief care in a certain time of period; and Therapeutic Foster Parent who will be taking care of children with higher needs. in order to be a Therapeutic Foster Parent required to have additional training.
Families who are willing to be a foster family of children in need will be having full support from Crossnore Communities for Children. The foster family will receive professional training, 24/7 on-call support, a room and board to assist with the child's needs, educational opportunities, and support groups from the fostering communities network.
To be a foster family, you can complete the program application at www.crossnore.org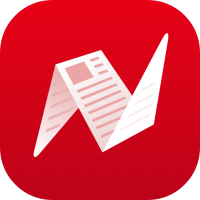 This is original content from NewsBreak's Creator Program. Join today to publish and share your own content.