CHARLOTTE, NC — Charlotte Department of Transportation asks residents to take part in signing an open letter addressed to President Biden to end traffic death. This letter is sent to urge the President to commit to reducing traffic fatalities to zero by 2050.
Charlotte Department of Transportation encourages Charlotteans to sign the letter in order to achieve zero traffic death as a national goal that can later be implemented in Queen City. The organizations of Families for Safe Streets, Toward Zero Death, Road to Zero Coalition, and Vision Zero Network initiate this letter to prevent traffic collisions in order to save hundreds of thousands of lives. The residents who signed the letter are incorporated in urging Secretary of Transportation Pete Buttgieg to transform the US transportation system with a vision in achieving safe mobility for all.
The collaborative organizations revealed almost 4,000 people lose their lives each year on the roads while millions are injured. In Charlotte only, 21 people lose their lives while walking on the city street and 2 people were hit while riding their bicycle in 2020 according to data from Sustain Charlotte.
To prevent traffic fatalities, the public can now express their voice by signing this letter by accessing https://www.nsc.org/road/resources/road-to-zero/. Residents are also requested to distribute this petition to family or friends as the more people sign the letter, the more attention from the media will be given.
In addition to signing the letter, Sustain Charlotte is launching an online discussion on August 11 from 6 to 7 p.m. This online event will be a platform for Charlotteans to express their opinion and solutions to achieve zero people injured or killed in traffic crashes by 2030. The event will also provide participants with practical tips on how to make Charlotte's street safer for walking, biking, and riding public transportation.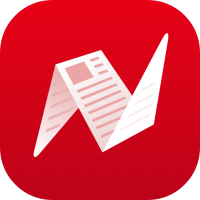 This is original content from NewsBreak's Creator Program. Join today to publish and share your own content.