CHARLOTTE, NC - McColl Center for Art + Innovation offers internships for college students who aspire to be artists. The program is available throughout the year to provide Charlotte with next-generation artists.
The program equips young talents with curatorial practices, marketing development, basic lessons of professional artists and how to run an art organization.
The Center is also open for students willing to apply for residencies. The upcoming registration for the internship is set to close on August 16. With fulltime artists involved as mentors, the students are expected to learn what it takes to be a professional artist.
"These internships give college students access to these artists that are already somewhat established in their careers," said Alice Cookson, McColl Center's program manager and internship lead.
This summer, an N.C. State University design student, Unique Patton just finished his internship. Patton enrolled in an internship with McColl Artist-in-Residence, Jackie Milad.
During the program, Patton helped Milad in conducting an extensive research on Milad's latest project that centered on her heritage as Egyptian and Honduran American.
For the researrch, Patton created a visual database of significant findings and combined them with her sketches and drawings. This activity gave Patton a new way of making art with mixed media. Patton revealed this internship deeply impacted her creative sense.
Prior to her internship, Patton has been writing a poem that now decorates Tom Hunter Light Rail Stop. Funded by the City of Charlotte, Patton collaborated with Tom Stanley in designing side panels of two new bus shelters that enhanced safety and walkability along Tom Hunter Road in northeast Charlotte.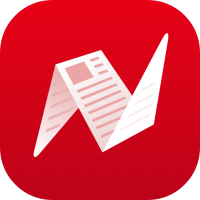 This is original content from NewsBreak's Creator Program. Join today to publish and share your own content.