CHARLOTTE, NC — A fatal hit and run was reported on the 4000 block of Brookshire Boulevard last Saturday. It involved a car and a pedestrian.
Charlotte-Mecklenburg Police Department's Major Crash Investigation Unit received a report of a fatal hit and run involving a vehicle and pedestrian. The collision happened on Saturday, July 31, 2021, around 2:58 a.m. Upon arrival, officers found the pedestrian on the roadway.
The Charlotte Fire Department and Medic were immediately brought to the scene. The medic then pronounced the pedestrian dead on the scene. The victim was then identified as Barry Cunningham. The officers have notified the death of the 35-year-old to his family.
The detectives of CMPD's Major Crash Investigation Unit and Crime Scene Search started to conduct the investigation by collecting physical evidence and witnesses. The initial investigation indicates the vehicle involved was a 2015-2021 Dodge Charger, which was reported to travel northwest on Brookshire Boulevard at high speed on the right lane. The vehicle then struck the pedestrian who was crossing the road. The driver of the vehicle fled from the scene and did not notify emergency services.
The investigation is still ongoing as the detectives are now searching for the vehicle; a 2015-2021 grey/silver/red Dodge Charger with a broken headlight and windshield. The car is also missing the Dodge emblem on the front side.
Any individuals who witnessed the crash are requested to call Detective Kupfer at 704-432-2169, extension 1. Contact Crime Stoppers at 704-334-1600 or visit http://charlottecrimestoppers.com to submit an anonymous tip.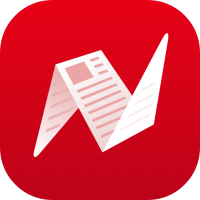 This is original content from NewsBreak's Creator Program. Join today to publish and share your own content.