CHARLOTTE, NC - Central Piedmont Community College successfully gained accreditation for its Respiratory Therapy Programs. Students can now master the skills of assessment and treatment of cardiopulmonary diseases, a much-needed profession due to the COVID-19 pandemic. 
The Commission on Accreditation for Respiratory Care (CoARC) has given accreditation to Central Piedmont's respiratory therapy program. After careful assessment, the program was declared to meet several criteria. The program has proven to have more than three years of outcome data, hold accreditation without a progress report, record credentialing success of 90% and achieve CoARC thresholds for TMB high cut score and retention. 
Students can now enroll in the Respiratory Therapy Program and earn the badge of Associate of Applied Science in respiratory therapy. The program provides future respiratory therapists with an intensive curriculum ranging from cardiopulmonary anatomy to pharmacology. Once graduated, the therapists will be able to treat people with disorders affecting the cardiopulmonary system, such as pneumonia, asthma, and trauma. As a prominent role in urgent cases, the therapist is expected to perform patient assessment in emergency settings. They will also manage ventilators and artificial airway devices to help patients breathe normally. 
To ensure a rich learning experience, the program combines simulation technology into the curriculum. An advanced computerized SimMan® 3G manikin is used to provide simulation-based learning to challenge students' approach to assessing patient conditions. With the computerized manikin, students will be trained to perform resuscitation procedures, incubation, and bag mask ventilation settings.
After finishing the program, students are eligible to take the National Board for Respiratory Care certification examination. This accreditation is expected to accelerate the training of respiratory therapists in order to meet the large number of health workers needed in a pandemic.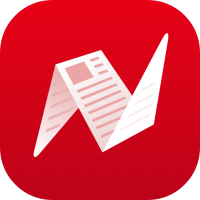 This is original content from NewsBreak's Creator Program. Join today to publish and share your own content.