CHARLOTTE, NC - A fatal collision between a CATS Light Rail train and a motor vehicle was reported on East Hebron Street, Charlotte, North Carolina. The Mecklenburg Police Department's Major Crash Investigation Unit is now investigating the case. 
The collision was reported to have happened at around 9.50 pm on July 26 2021 in the area of East Hebron Street. The fatal collision was reported to involve a CATS Light Rail Train and a motor vehicle. 
After receiving the reports, the officers immediately ran to the scene and found two heavily damaged vehicles; a 2017 Toyota Tundra and a Lynx Blue Line Trained. The MEDIC who arrived pronounced the death of the 26-year old Toyota driver, Baltazar Tiquiram, on the scene. The MEDIC also transported the front passenger of the Toyota who was found with serious injuries to the nearest hospital. The four passengers who were aboard the Light Rail Train were reported safe with no injuries from the collision. 
The case is now being investigated by the CMPD's Major Crash Investigation Unit, DWI Task Force, Motor Unit and Crime Scene Search. After conducting an on-scene investigation, collecting physical evidence, and interviewing witnesses, their preliminary investigation indicates the collision happened when the train was passing East Hebron Street and the Toyota drove around the crossing arms. The investigation found that the train operator sounded the horn and the crossing arm's warning lights were flashing. The driver is suspected to have impairment, causing the Toyota to run straight on to the crossing arms. 
The toxicology result of the driver is still being processed and the investigation is still ongoing. Anyone who has information about the collision is expected to contact Detective Oberer at 704-432-2169, extension 3.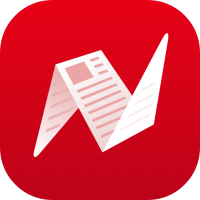 This is original content from NewsBreak's Creator Program. Join today to publish and share your own content.