CHARLOTTE, NC—Charlotte Center City Partners shared 5 ideas to build the city after considering its stakeholders' thoughts.
After years of examination, the plan is projected to finish in 2040. The institute reveals that some ideas, such as more parks, railways, and uptown stadiums, have been built, in contrast to zoos, highway limitations, and buildings above the road.
Building the city aims to enhance greater chances for equity, economic, and institutional building without tearing down the environment. There have been various plans and suggested policies on how to reach the goal and reinforce all communities. And these 5 building plans may help.
The first plan is to fix the railway construction in order to save around 75-150 hectares of land that's currently linked with the railway and build a larger park similar to Atlanta's Piedmont Park. While the second plan is to bury all power lines in central Charlotte to minimize damage when a storm happens and cars crash into electricity poles.
The next building plan is to build Charlotte's iconic building to attract visitors and take a picture in front of a building that can be found only in the city. While the building of elevated sidewalks and tunnels must end. Last but not least, the government ought to put their attention on building soft infrastructure such as child care, grocery stores, and pharmacies. As some underserved neighborhoods are in shortage of those facilities.
Citizens are also welcome to give feedback to the designated site until August 31, 2021. In a month, the Charlotte Center City Partners will share its revised version.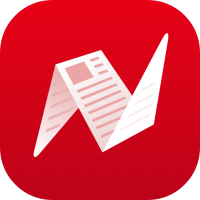 This is original content from NewsBreak's Creator Program. Join today to publish and share your own content.