In the very beginning of Nice Girls, by Catherine Dang, Ivy League Mary gets expelled from Cornell when she slugs a rich, annoying freshman girl. Mary's working out her issues about being ignored and almost friendless in high school (ok, most of the book is Mary's issues with being unpopular in high school), and it's almost an understandable attack, really, when you see how insufferable that freshman is, but not a great choice for an upperclassman RA to go around attacking their residents.
From that moment on, you always know Mary has untapped rage inside her and doesn't exactly make the most responsible decisions.
Back in Mary's small town, she's working grocery checkout and tryign to figure out what happens when Ivy League Mary is expelled from the Ivy League, when the beautiful high school mean girl, now an Insta-model, disappears. I enjoyed the look at Instagram celebrity versus reality, a captivating thread in Social Creature and in Happy And You Know It, too.
The novel looks at what happens when a pretty, young Black mother and a pretty, young, white Instagram model go missing. It's here where Nice Girls shines, highlighting which girls are tragic disappearances, and which ones must be gang-related runaways.
Despite this really compelling investigation, Mary was kind of a hard character to connect with. I don't mean she was unlikable, I often enjoy a story with an over-the-top or unfriendly protag, like the horrible friends in The Hunting Party or the diagnosed psychopaths in Never Saw Me Coming.  I just didn't really connect with Mary's motivations and especially her constant resentment, and that made it hard to really fall into the story. At times in this novel, it was hard to take Mary's feelings seriously because she was still so angry about being an unpopular teenager. Maybe this problem is me, maybe I'm just too old to care about who got invited to which parties in high school. But Mary's working in the grocery store with the ex-football-star-turned-cashier, so it's weird that she was still so invested in high school glory days.
Nice Girls is unfortunately super gory, but fortunately, it's very clear when that's coming. VERY CLEAR. You will know when to skip pages, and if you're at all like me, you will definitely need to skip some gross descriptions.
Overall, the questions raised by this story about who is a nice girl and who the police help were timely and engaging. The investigation had a lot of twists, which walked a fine mine of being surprising and believable, but the book was held back by my trouble connecting with (and particularly caring about) the main character.
Nice Girls, by Catherine Dang, will be released by William Morrow on September 14, 2021.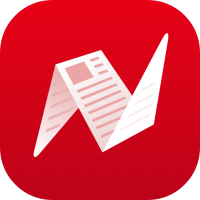 This is original content from NewsBreak's Creator Program. Join today to publish and share your own content.