Lisa See's newest novel, The Island of Sea Woman, takes place on Korea's Jeju Island, where women divers support themselves and their families by diving for shellfish, octopus, and more. These haenyeo begin training in childhood, learning and moving up in an all-women diving collective, as they take on longer dives for more difficult and valuable prey. There's a real sense of the mystery, power, and riches of the sea in this novel, beginning when Young-sook and her friend Mi-ja join the collective as girls.
This is a saga spanning generations, but the relationship between these women is the heart of the story. The two girls train together, and grow up almost as sisters, and work side-by-side in dangerous circumstances, although their backgrounds are quite different. Young-sook's mother is the leader of the haenyeo, while rumors swirl around Mi-ja's missing parents, which eventually leads to very different marriage prospects for the two friends. Their friendship is threatened again with the brutal Japanese occupation of Jeju.
The novel tells of horrific, brutal deaths on Jeju Island, in a tragic conflict between Japanese soldiers and starving Korean civilians. I found this section especially jarring because I mostly knew of the island as a Korean honeymoon destination before reading this novel. The war changes the shape of Korean life, long after hostilities cease. The conflict between countries and between traditional haenyeo and modernity are fascinating, but still secondary to the complex relationship between these two women.
Lisa See's novels excel at showing complex friendships between women (Shanghai Girls, etc.), and The Island of Sea Women is another example. The long years of loyalty and love between Mi-ja and Young-sook are tested and tried through the years by war, family loyalty, and more. I particularly enjoyed See's use of foreshadowing and time-jumps to highlight the long-lasting relationships and lifetime character traits of these two multi-faceted women.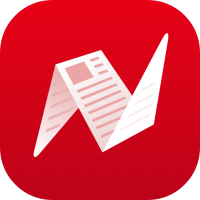 This is original content from NewsBreak's Creator Program. Join today to publish and share your own content.