Reckless Girls is a new novel by Rachel Hawkins, the author of The Wife Upstairs. I'd really enjoyed the Southern class commentary and modern-gothic suspense in The Wife Upstairs, a modern retelling of Jane Eyre. Reckless Girls isn't a retelling, although it has nods to other works. It's a thriller with some of the same gothic feel, but on a deserted, tropical island.
Lux has followed her handsome boyfriend Nico on a Hawaiian adventure, sailing his ship to Oahu as their first stop on a massive travel adventure. A few months in, though, he's working on boat repairs while she's working as a hotel cleaner. It's already becoming clear that she's doing another low-paid service job, but this time on the beautiful beach by Honolulu, while Nico's on a rebellious gap year from his wealthy background. I already love reading novels set in Hawaii, and this really captures the Waikiki luxury, invisible service work, and extreme cost of living that I saw while teaching on Oahu.
In Hawaii, two backpacking girls hope to charter Nico's boat for an adventure trip to Meroe Island, an uninhabited coral atoll. Meroe Island is a bit like the novel The Beach, mixed with the historical Faroe Island, a blend of the idyllic tropical paradise with the horrors of isolation and shipwreck. (I read The Beach a few months ago, and the story of backpacker realism, travel, and isolation was perfect for a covid quarantine read.) With this trip to Meroe Island, there's aspirational adventure travel, because obviously the rich kids want to travel someplace that's different from all their Insta friends' adventure travel photos, and a creepy, dark history of murder and madness.
Everything on Meroe is beautiful and dangerous, from the poisonous fish to the other travelers. Flashbacks to life before Meroe Island begin to explain what's led these characters to the island, and what they each hope to get from it. Without revealing too much of the story, even on this island, far from civilization, there are haves and havenots. There's a certain strain on relationships, new and old, as days turn into weeks on the island.
In some ways, the island makes for a locked-door mystery. Surely, when something awful happens, the suspects are the travelers all anchored at the beach, right? But there are signs that someone is living in the dense jungle, or maybe that someone has lived there before, which open up all kind of creepy possibilities. Maybe there's something dark and supernatural that's bringing out the worst in everyone, maybe it's the distance from civilization, or maybe they all brought their baggage and secrets to paradise.
Reckless Girls is a page-turning thriller set in a beautiful, isolated island, full of dark secrets and revenge. If you like this one, try The Wife Upstairs, by the same author, The Beach for more beautiful isolation, The Suspect for another character-driven thriller in a beautiful location, or Social Creature for another story about twisted friendships and privilege.
Reckless Girls is by Rachel Hawkins and will be released by St. Martin's Press on January 4, 2022.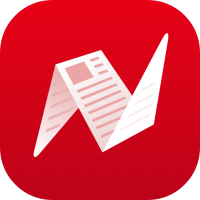 This is original content from NewsBreak's Creator Program. Join today to publish and share your own content.