The Paying Guests, by Sarah Waters, was on my library requests list so long that I forgot who recommended it or why, so I was extra surprised by the developments in this historical novel.
Frances lives with her widowed mother just after the Great War, still pretending to be genteel, although the money and the servants are long gone. They've reorganized their house to let rooms to a young married couple, while pretending that they just have so much extra, unused space, not that they desperately need the rent money to pay down overdue bills.
Frances is also pretending to be straight. In the wake of the war, many women are single, so Frances isn't too conspicuous. She keeps quiet about her visits to her friend Christina, actually her ex (#lesbianlife), who lives quietly with an art teacher/potter in an all-women building. Seeing Christina is a constant reminder, at least to this reader, that another life is possible for Frances, not that far from home.
The new renters are Lilian and Leonard Barber, a young, working-class wife and a "clerk class" husband. For them, the stately home is a step upwards, in a society that's rarely upwardly mobile, even though there's only an outdoor lav and a complicated hot-water system for a bath in this fancy house. Of course, there are uncomfortable class distinctions in close quarters, and marital discord, and financial worries, and just so much quiet tension while pretending everything's fine. So much quiet emotion here.
I did not like Leonard's awkward come-ons at all. Like the most annoying men today, Leonard has mastered the dirty, too-personal comment that's designed to be easily walked back as a joke or a misunderstanding. Ugh, I hated this guy with the fire of thousand suns, and I was glad when, uh, something bad happened to him.
Sure, I had a few logistical questions (Contains spoilers! Don't click before reading the book!) about the crime and the investigation. But I loved how much of the police investigation and courtroom drama relied on men in power just assuming women are useless and decorative only.
This is a great character-driven slow burn, with surprising turns and emotional payoffs.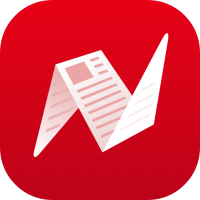 This is original content from NewsBreak's Creator Program. Join today to publish and share your own content.