The March sisters remain the familiar, beloved characters with those same sisterly relationships we all loved in the original. Their life and their home are very different, though. There's a lot to discover about life on the Freedpeople's Colony on Roanoke Island. This isn't something I'd heard about before, but it was a real place in the Outer Banks, where formerly-enslaved families began to set up a town and create a life. In the historical Freedman's Colony, many of the men joined the army, so it also worked for the March family in the book, because it explained their father's long absences. The hardworking hopefulness of the March women works well here, too, although they're all doing different tasks with different goals. There's definitely no rich aunt in the wings here, and the March family is constantly aware that they're unusually fortunate in having their nuclear family intact and safe.
Although the March sisters are experiencing all the new beginnings, there's a sadness hanging over the story. As the characters build and develop their city, readers are aware that this city doesn't exist anymore, and you know the reason won't be a good one. It was a bit depressing to  discover the end of the Freedman's Colony, though, that the land given to these newly-freed families was too poor for sustainable farming and not sufficient for all the people who were looking for homes, so the colony was kind of set up to fail.
I enjoyed the reinventions of familiar characters. For example, Meg still wants to marry and start her own family, and she worries she won't be able find a good man to marry. This comes off less like girlish, romantic daydreams and more like practical concerns about creating the life she wants. Meg's missed a lot of dating and flirting time living as a personal maid/companion while the family was enslaved, and now most young men in the Freedman's Colony are away fighting, so her concerns feel realistic.
Without restating the whole plot, I enjoyed the updates to Jo and Laurie's friendship, and the way Beth's illness connected themes from the original novel with a realistic medical mystery (although understood perfectly well by a certain grandpa!). At another point in the story, one of the white missionary teachers notices Amy's talent, and arranges for her to have further dance instruction in Boston.  Mrs. March, understandably, is less than pleased about a white lady deciding to send her daughter away. This makes a thoughtful parallel to Amy's trip to Europe to paint in the original novel, as well as expressing some of the views at that time.
So Many Beginnings picks up on Roanoke Island, but there are references to slavery before. Meg remembers her previous life the most, since she's the oldest sister, but the family is all shaped by slavery before arriving in the colony in the Outer Banks. The sisters all try to give little Amy more of a childhood than they had, letting her dance and play as much as possible.
This is not at all a scene-by-scene retelling or even a particularly strict reimagining, but enough of the key themes reappear to make this an enjoyable read for fans of Little Women.  Meg, Joanna, Bethlehem, and Amethyst have different experiences than the original March sisters, but the main theme of sisters helping each other, especially very different sisters helping each other, remains the same.  
So Many Beginnings is part of a collection of revisited classic fiction, including A Clash of Steel: A Treasure Island Remix and Travelers Along the Way: A Robin Hood Remix. For a modernized return to the March sisters, check out Meg & Jo and Beth & Amy, both by Virginia Kantra.
Follow me to see more articles like this.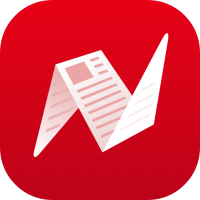 ...
This is original content from NewsBreak's Creator Program. Join today to publish and share your own content.