One of the most crucial things you can do before going on a road trip is to figure out if there will be any excellent places to eat, and luckily, Ellijay's downtown area is packed with a variety of tasty options. Ellijay has its own River Street, which is home to restaurants like Emily's Bar & Restaurant, River Street Tavern, Ellijay Wood Fired Pizza, MooBears Ice Cream & Hotdogs, Kasei Sushi and Sake, and The Roof Ellijay, just like Savannah, Georgia's famed coastal city.
Because Ellijay is a mountain town, you can always expect to find cabin accomodation during your visit, and with the weather getting colder by the day, you can't deny how appealing a comfortable cabin escape sounds right now. You can reserve a fantastic cabin through a variety of companies, including Blue Sky Cabin Rentals, Sliding Rock Cabins, Bear Ridge Lodge, Mulberry Gap, and Southern Comfort Cabin Rentals, or book a room at the Ellijay River House Bed and Breakfast if you prefer to stay in a hotel.
As previously stated, Ellijay is located in Gilmore County, also known as the "Apple Capital of Georgia," and as a result, there are numerous apple orchards to visit while in Ellijay, ranging from R & A Orchards to B.J. Reece Orchards. Most orchards provide tours and the opportunity to choose your own apples to take back to the city.
If a trip isn't complete for you until you've gone on a hike or marvelled at the natural beauty of the area, Ellijay is the place to be. Rich Mountain Wildlife Management Area, for example, is a state wildlife reserve that is ideal for wildlife viewing, biking, river fishing, hiking, and a variety of other outdoor activities.
If you've ever heard of Ellijay, the first thing that comes to mind is probably wine. Buckley Vineyards, Grapes and Ladders Vineyards and Winery, Chateau Meichtry Family Vineyard and Winery, Engelheim Vineyards, Cartecay Vineyards, Ott Farms and Vineyard, and Fainting Goat are just a few of the magnificent wineries and vineyards in the Ellijay area.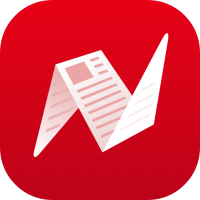 This is original content from NewsBreak's Creator Program. Join today to publish and share your own content.