Close to sixty Estes Park locals gathered Saturday afternoon at the Visitor's Center. After a rousing speech from event organizer Jenn Bass and some impromptu singing, the group marched with signs and chanting down to Bond Park, where Estes Park's annual Elk Fest was being held, and over to the newly dedicated Women's Monument located along the Riverwalk. The monument, which was just officially dedicated last week, features women leaders of Estes Park, both past and present.
In front of the statutes, a young fifteen-year-old woman gave an impassioned speech on the need to protect a woman's constitutional reproductive rights from legislation like we have seen coming out of Texas.
This Estes Park demonstration was part of a series of protests held around the country demanding continued access to abortion services. The event in Denver gathered thousands who marched to the State Capitol demanding to have their voices heard.
"We are here to defend the attack on women's rights and their reproductive rights. We are lifting our voices because the Supreme Court is getting back together on October 4th, and we want to show that we are not just a small community, but part of a larger nationwide voice that is crying out." Said local event organizer Jenn Bass, who organized the event.
The Colorado Switchblade also spoke with the young woman who gave the speech at the women's monument. A high schooler at Estes Park High School who wished to remain unnamed, about why she felt it was important to speak out on this issue.
"I feel like me, and everybody's voice needs to be heard." She feels that men have largely been suppressing women's voices throughout history.
"I feel like we are going back in time, there was a time we weren't allowed to drive or to vote, and now they are taking away our choice to have a family when the time is right for us. I want to have my kids when the time is right for me. I want to have that choice."
These national marches were held in response to the Texas Senate Bill 8 (SB-8), which became law on September 1st. The law effectively overturned close to fifty years of the legal precedent set up by the 1973 Supreme Court decision on Roe vs. Wade, which gave constitutional protections to a pregnant woman's liberty to choose to have an abortion.
Due to the way the legislation of SB-8 is structured, it effectively bypasses those constitutional protections. By handing over enforcement of the statute from government and legal officials to private citizens, moving things from a criminal to a civil court.
This unprecedented act empowers private citizens across the nation to file suit against any medical provider or person who aids a woman in getting an abortion. SB-8 also makes it difficult to name the correct defendants in lawsuits brought forward to block enforcement of the law.
The new law bans almost all abortions after roughly six weeks of pregnancy, giving only a window of two weeks for women to decide the life-altering ramifications of an unexpected pregnancy.
This law makes Texas the most restrictive in the nation when it comes to abortion services access.
While several other states have passed similar laws, the Texas legislation has been the first to be implemented.
Just before midnight last Wednesday, the Supreme Court voted 5 to 4 to refuse to block the law.
Because the law was written in a way that makes it more difficult to challenge in court, many states are now looking at what Texas has done and considering similar legislation.
Republican lawmakers in more than half a dozen states moved last week to replicate Texas's law after the Supreme Court decision. These states include; Arkansas, Florida, South Carolina, and South Dakota. Kentucky, Louisville, Oklahoma, and Ohio are also expected to follow suit.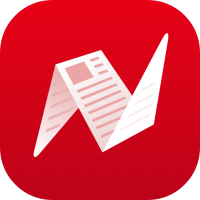 This is original content from NewsBreak's Creator Program. Join today to publish and share your own content.