Yesterday at approximately 4:10 pm parents of the Estes Park School district received an email that has some parents and students confused this morning.
The email which was supplied by the Larimer County Department of Health and Enviroment read in part:
"The Larimer County Department of Health and Environment has learned that someone at Estes Park School has been diagnosed with COVID-19.
We have identified you (or your child if under 18) as someone who was potentially exposed to COVID-19 on one or more of the following dates: August 30th. If you choose to quarantine, please follow these quarantine guidelines from the Larimer County website."
The letter which can be seen in full by following this link, goes on to list recommended quarantine and testing protocols. This email reads similarly to previous emails sent out to parents last school year when a student had a confirmed exposure and needed to follow those protocols.
The Colorado Switchblade spoke directly with Estes Park School District and acting Highschool Principal, Superintendent Sheldon Rosenkrance to get some clarification on the email.
"It was a letter given to us by the County, because we have entered a different stage (of COVID infection rates in the district.) We just wanted parents to be informed. But it did not include that anyone need to quarantine."
So, students, parents, and staff may have been exposed, but there is no requirement to quarantine unless you are experiencing COVID symptoms or receive a positive test result.
As of this morning, two 10th graders, one-fifth grader, and one student in kindergarten have tested positive for COVID currently in the district.
Rosenkrance suggests that parents and students watch for symptoms and to have a conversation with your children about this increased risk at school.
We also learned that the School District is working to launch a new website (hopefully later today) which will track the most current COVID numbers in the district. We will update this information with a new story once the website goes live.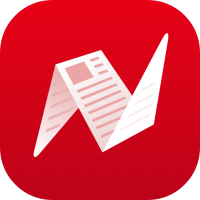 This is original content from NewsBreak's Creator Program. Join today to publish and share your own content.