Students who ride bus numbers 89 or 69 got an extra day off school today. Due to bus driver shortages occurring across the region, the Northwest Local School District (NWLSD) had to give the students a pass on attending classes while they figure out how to solve the problem. "They should have thought ahead," says Monica Bowles, a candidate for the school board. Bowles is the only person speaking up publicly for students and getting the information out to parents, including the district.
This is just ridiculous. There has been a shortage of bus drivers (since) prior to the pandemic.
Bowles recalls, the problem isn't a new one and it isn't solely because of the driver shortages. The district hasn't had a permanent transportation director for a few years. A couple of years ago, the district contracted a football coach, without any experience, as transportation director with a near $100K salary. (In order to be a football coach at Ohio public schools, the coach must be an employee of the district.) It proved to be a disaster. Maybe he was good at drawing up running patterns on the football field, but not so much when it comes to devising bus routes for schools. Students were waiting hours for buses that never came or were expected to cross dangerous streets to get to their bus stops in a cost-cutting measure.
That problem was solved when the NWLSD bus drivers crashed a school board meeting that year demanding safety for their "kids." They made the dangerous situation perfectly clear to the board as they spoke on behalf of the students. The school board got lucky and the previous director jumped in to sort out the problems identified by the bus drivers. Shortly thereafter, they hired a military logistics as the director who lasted less than a year before resigning. Since then, the board hasn't appointed a permanent transportation director to anticipate issues and problem solve. The position has been empty for a couple of years now.
[O]ur district tends to be reactionary instead of proactive with respect to fixing problems - including busing. It's a hot mess.
The second problem is that the NWLSD likes to keep things quiet when there is trouble brewing. It's been a lingering and big problem. The lack of communication with parents and the public was so significant that they hired a public relations professional to improve communications before COVID hit. However, when it came time to announce that transportation for hundreds of students was being abruptly cut - there was, again, dead silence from the district.
The district sent out text messages and left voice mails for parents with children impacted. However, if you happen to have a new cell phone number - or no phone service at all, you may well fall into the information gap. The district didn't even announce it on their website or Facebook page. None of the other candidates - incumbents included (or especially) - are spreading the word on social media. This is the exact kind of problems the school district likes to keep quiet. Matt Tietsort, a school board member, is a prolific poster to social media and operates numerous pages, but he routinely blocks residents he doesn't like or who have dared to criticize him, so - unless you are "friends" with him - you're not getting school district news.
[S]taying in a constant state of reaction and hiding problems is not good and that has been common practice in this district for a long time.
The new public relations officer did not notify the news media, either.
Major fail.
Bowles says, just 1 kid waiting on a bus that isn't coming, is 1 too many.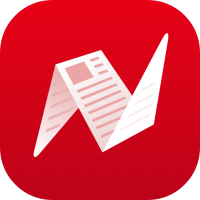 This is original content from NewsBreak's Creator Program. Join today to publish and share your own content.