The Donauschwaben Society of Cincinnati is not breaking from their traditional authentic German cuisine and hosting a "chili cook-off" this year despite a false advertising campaign by candidate for Colerain trustee, Kathy Ulrich. Ulrich has been advertising a "Donauchwaben - Chili Cook Off" for almost a month. There is no such thing. Ulrich, a very well-connected, political protege, is hosting a fundraiser using the Donauchwaben name to rake in a $25 per person campaign donation, then feeding her guests before "walking over" to the Donauchwaben's annual fundraiser. Bellies full and prelubed for the event, seems a bit rude and is certainly counter-productive for the event organizers. It has also caused great confusion for the normal event-goers, seeing social media posts suggesting there is a $25 entry fee this year.
Residents and members of the Donauschwaben Society are not too happy about their name being associated with chili cook-offs much less a political campaign. The society has had a long-standing policy of being non-partisan. Ed Tulius, president of the society, reached out to the Hamilton County Republican Party chair, Alex Triantafilou Ulrich, subsequently, contacted Tulius and offered an apology and promised to remove the false information. Tulius graciously told Triantafilou to consider it a "learning opportunity." He was assured the false information that was causing such confusion in the community would be deleted.
It was not.
Apologies aside, Ulrich's fundraiser is still using the Donauschwaben German festival as an advertisement on social media. Ulrich is cashing in on the annual festival held next to her home on Dry Ridge. She is charging people $25 to enjoy a sampling of chili and then a short hike through a back entrance to the festival for libations afterward to help her solicit support from event goers.
This isn't Ulrich's first ethical brush with campaign etiquette. While she is a first time candidate for office, she has hired an experienced campaign manager and this was a big mistake. Already, she ran into trouble for how she acquired the Republican endorsement. Ulrich was asked to run against "Raj" Rajagopal to unseat him from the board of trustees. Trustees Dan Unger and Matt Wahlert voted against him in a backstabbing move supported by the disgruntled party establishment. While there has always been an unwritten party rule that the seated candidates get the endorsement of party officials, "Raj" was denied the endorsement because he ruffled the feathers of fellow Republicans when he won his seat without their help 4 years ago. It was time for revenge and the party conspired to deny an endorsement earned fair and square and disregarding the will of the voters through party manipulation.
Most Colerain residents aren't having it. "Raj," who is dubbed "the residents' candidate" via an organic, grassroots effort, had won in a landslide 4 years ago without the Republican Party endorsement. Colerain residents are prepared to ignore the party ticket again and vote for "Raj". Ulrich's missteps might cost her a lot of votes.
While Ulrich is hosting a fundraiser and advertising a false sense of association with Donauschwaben, one other candidate is hard to reach. Chuck Klosterman is too busy helping to set up for her fundraiser's after party and the society's festival to answer his phone. He's been a member of the organization for over 20 years. He hasn't had time to campaign for the last week because he's been too busy volunteering for the event, as he's always done. However, his supporters aren't very happy that a candidate would swoop down and try to fundraise off this festival and peel off monies the society needs to operate for the year by feeding a crowd and sneaking them in the backdoor to avoid the $5 gate fee.
The Donauschwaben Oktoberfest is sure to have a parade of candidates plying their wares and glad handing residents for votes. Those running for the 2 open seats are: Dan Unger (incumbent), Raj Rajagopal (incumbent) , Kathy Ulrich and Chuck Klosterman. However, whether you're coming to meet the candidates or just for the "bier" or to immerse yourself this weekend in German heritage at the most authentic Oktoberfest activities in the region, you can stop by the food booth and meet Chuck Klosterman and his family serving up authentic German cuisine in the food booth in the food booth.
The Donauschwaben Oktoberfest menu doesn't include chili, it includes: over 30 imported and domestic beers on draft (including favorites such as Hofbräuhaus, Warsteiner and Paulaner), pit-roasted Bavarian pig and chicken, homemade German sausage, stuffed cabbage, goulash with Spätzle (noodles), homemade tortes and pastries, funnel cakes, goetta, and so much more
Come to Colerain and enjoy the festivities.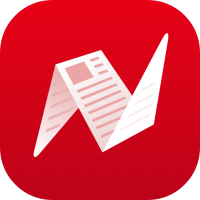 This is original content from NewsBreak's Creator Program. Join today to publish and share your own content.