State Representative Cindy Abrams for the 29th District of Ohio covering: Colerain, Whitewater, and Harrison Townships and the City of Harrison, Cleves, and Hooven, attended the Whitewater Township Trustee Meeting on September 20th and announced that "I don't have the authority to issue landfill permits or impose any type of zoning restrictions." As she begs off the issue, she states, "it's not my lane; not my zone."
Abrams wasn't elected to the zoning board nor an appointee to the Ohio EPA, she is an elected representative of the state – a legislator. Legislators make laws and rules that encompass every aspect of the state. She serves on both the Government Oversight Committee, which regulates various agencies, like the Ohio EPA, and on the Rules and Regulations Committee, which proposes the laws and policy of the Ohio EPA. Addressing the issue of landfills is, in fact, right there in the middle of her lane going to and fro.
However, Abrams, apparently, believes either she has no authority or her constituents aren't smart enough to see through her double-talk.
Abrams has been asked to intervene in her official capacity as a legislator, to make laws that protect residents in her district from the harmful impact of landfills. The 29th District is the most toxic district in the region. District 29 already hosts Mt. Rumpke, the 6th largest landfill in the country. Rumpke proposes to expand a site on Bond Road in Whitewater Township creating an Mt. Rumpke 2.0. Abrams' district will become the "Trash Capital" of the country if Rumpke's plan proceeds. It already has the highest methane discharge in the state, has been cited nearly 100 times for violating OEPA rules, is leaking radioactive waste into a nearby creek, and is largely responsible for a "heat island" over the area of the landfill that impacts the health of residents nearby. Well, and there is the stink. That God-awful stench that District 29 is known for. It's only going to get worse when 30 trucks a day – to start – begin dumping trash in the ditch on Bond Road, just 10 miles away.
You'd think, Representative Abrams would know something about landfills given she is the state legislative Queen of Trash in Ohio, or she will be if she doesn't protect her district from another toxic landfill.
What we do know is that Abrams accepted at least a $1,000 donation from Rumpke since entering office less than 2 years ago. Blessing, the former representative of the district, received over $9,000 in donations and Rumpke and the Rumpke family contributed nearly $200,000 in donations over the last 5 years to various politicians in state government. Abrams's response to the landfill issue could be very lucrative - for her.
Abrams went on to say, "but I do have the authority, though, to have conversations…" and states that she has met with officials at the Ohio EPA and intends to keep the conversations going. However, at the meeting, the Ditch the Dump group that represents voters in her district, as well as, in Bright, Indiana, gave an 11-minute presentation for the benefit of Abrams. Throughout the presentation, Abrams was videotaped reading over papers not related to the landfill and playing on her cell phone. While Abrams is interested in conversations, apparently, she wasn't much interested in listening to the presentation complete with a map of the affected area in her district, the toxic chemicals that have been dumped at the Bond Road site for decades, nor the lists of potential harms to her constituents, communities and the environment.
Voters want legislation – not talk. Legislation like that she helped get passed to protect northern Ohio residents and their property relative to wind turbines (windmills). Abrams recently voted to support HB 52 in July which required that local jurisdictions provide approval before erecting any wind turbines. This is the same type of legislation that Abrams' constituents have asked her to pass regarding landfills. The exact same.
"S.B. 52 ... would grant counties and townships a voice in the siting and approval of large-scale wind and solar projects, allowing a community to go so far as to reject facility applications and prohibit facilities in identified restricted areas of the county. Supporters of the bill say that new local authority would allow local residents to protect their individual property rights as well as the fate of the community." Ohio's Country Journal. Ohio legislature passes solar and wind project siting and approval bill.
In fact, one constituent wrote Abrams while this bill was being considered and asked her to insert "landfills" into the list of structures that she provided local oversight protections. Abrams denies she received the request.
This legislation, however, was part and parcel of Abrams's support of the Householder, HB 6, First Energy scandal. The purpose of this bill, per opponents, was to kill off renewable energy sources to allow companies like First Energy, and other implicated electric providers, an industry advantage over clean energy. Abrams had no problem invoking local jurisdiction authority over major and controversial structures when it helps First Energy, et al, but she denied at the meeting that she even had the authority to act on behalf of those who oppose a methane-generating, garbage dump in their backyards unless she's director of the Ohio EPA or your local zoning administrator. It should be noted that Abrams received campaign donations from First Energy and wholeheartedly supported HB 6 and the remnants thereof. Her voting record does not reflect one of a person who seeks to protect the environment – or her constituents.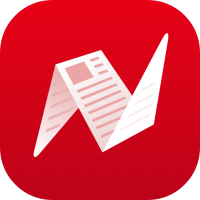 This is original content from NewsBreak's Creator Program. Join today to publish and share your own content.