First Energy's sweetheart deal with the United States' Attorney General keeps getting sweeter for First Energy and all the enablers who took bribes. The AG modified the terms of its deferred prosecution agreement with First Energy and is not requiring them to disclose the actors who funneled money to elected officials to buy HB 6 votes.
Per the DOJ's press release in July, First Energy must:
publicly disclose on its website any FirstEnergy Corp. contributions to 501(c)(4) entities and entities known by FirstEnergy Corp. to be operating for the benefit of a public official, either directly or indirectly...
Now, it's a big secret. The DOJ has waived that specific requirement and limited disclosures to 2021 and beyond. Corrupt legislators who may have taken money in a quid pro quo are breathing a heavy sigh of relief. The waiver provides cover for dozens of elected officials from the governor's office down to local state representatives who may have been co-conspirators in a bribery scheme that dates back well before HB 6.
As the fine details are deciphered in the "deferred prosecution" deal negotiated by Vipal J. Patel, Acting United States Attorney for the Southern District of Ohio with First Energy, citizens cry foul. This deal gets worse by the minute and does nothing to hold those bad actors accountable for over a decade of corruption in Ohio from Coin-gate, to the Charter School scandal, to Pay Day Lending, right up to First Energy. In fact, it does the exact opposite, it provides cover for the core legislators who have conspired for over a decade to line their own pockets and cheat Ohioans, one scandal after another, leading up to one of the biggest public corruption cases in the country.
Social media exploded months ago when the deferred prosecution agreement was announced and no one from First Energy would face criminal charges, much less face any jail time. First Energy agreed to pay a $230M fine, that was to be divided between the feds and Ohio. The Ohio monies were to go into a fund to prevent electric shut offs. However, the agreement does not guarantee the monies will be in addition to the normal sums budgeted, so there is no real expectation that any Ohioan will receive anything. In all likelihood, our legislators - the same ones who voted for HB 6 - will have an extra $100M in their slush fund to spend how they please. (The same "bait and switch" they did with gambling proceeds and school funding.) The universal sentiments are reflective of those on a Facebook page called, How Things Work at the Ohio Statehouse:
MM: "Deferred prosecution?!! A fine?!! Someone needs to go to jail! If I commit a crime can I get deferred prosecution??"
EKS: "Deferred Compensation Settlement - aka the Prosecutor is a chickensh#! and doesn't want to hurt any future employers feelings or make anyone uncomfortable."
PM: "Chump change for a corporation worth $20 billion. The fine should have been more like $2 billion."
BLF: "Name names of GOP members of the Ohio House, Senate and Administration who turned away their eyes as they accepted Householders ill gotten gains."
Now, it's learned that the alleged co-conspirators who accepted monies from First Energy or Generation Now via a plethora of other dark money groups will not be required to be disclosed by First Energy, nor the purpose for those donations.
Key players, like State Senator Bill Blessing, who chaired the Government Accountability and Oversight Committee while a member of the House, accepted donations from the both the top 2 scandal ridden purveyors, the Pay Day Loan industry and First Energy. He was directly responsible for holding up legislation in his committee to evade the voter initiative to cap pay day lending rates. He will not be exposed. But, Blessing has been down this road before and came out unscathed except for when Justice Pfiefer opined about Blessing holding up the legislation:
something about the case doesn't seem right... a funny thing happened: nothing. It was as if the (Short-Term Lender Act) did not exist. Not a single lender in Ohio is subject to the law. How is that possible? How can the General Assembly set out to regulate a controversial industry and achieve absolutely nothing? Were the lobbyists smarter than the legislators?"
The lobbyists weren't smarter, they just know Ohio's pay-to-play games.
Likewise, Bill Seitz, who
has not been named or charged in the racketeering case, but before Householder's return to the speakership in 2019, Seitz led the charge on several 2017-18 energy bills that paved the way for HB 6. Those earlier bills sought to separately subsidize coal and nuclear plants, and roll back Ohio's renewable energy and energy efficiency standards. House Bill 6 packaged core elements of those earlier proposals together into what's been called the "worst energy bill" of the century." (Energy and Policy Institute, Bill Seitz FirstEnergy (sic) Bailout Bill is one Target of Subpoena)
Back in July, the DOJ posted on its website that First Energy,
admits it conspired with public officials and other individuals and entities to pay millions of dollars to public officials in exchange for specific official action for FirstEnergy Corp.'s benefit.
Ohioans want to know if their state representatives, senators, or local officials were aware of this scheme. Ohioans want to know, "what did they know? and, when did they know it?" as it pertains to each of their own elected officials. In Colerain Township, a suburb of Cincinnati, elected officials went so far as to attend a community meeting pushing the HB 6 agenda. It's important for this community to know if their elected representatives were in on the scam and lied to them. Anything less is viewed as a cover up by the federal authorities.
Ohioans have been through this before, where a couple people at the top are indicted and run out of office, and yet the scandals and theft from Ohio's families continues because the enablers - the elected hometown officials - those who vote to pass the corrupt legislation and filled their campaign coffers are left untainted and unaccountable for their actions.
This same scenario has repeated itself time, and time, again because this prosecutorial scenario has repeated itself time, and time, again.
The DOJ states it seeks to, "improve corporate compliance moving forward." That list is here. There's a world of difference in the way we treat white-collar crime, especially if it involves powerful people with lots of money. It appears Ohioans will never know the depth and breadth of the corruption across Ohio. It will remain a secret, as it always does. And, for that reason, the corruption will continue.
The Department of Justice, United States Attorney's Office can be reached at jennifer.thornton@usdoj.gov or by calling (614) 255-1570.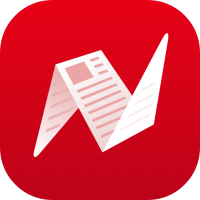 This is original content from NewsBreak's Creator Program. Join today to publish and share your own content.