As the process for redrawing Ohio's congressional districts gets underway, the prospect of the "Poison Pill" provision in the law seems more likely due to the current voter suppression efforts.   Republicans may well intend to opt for a 4-year map that requires just a simple majority vote of the assembly that gets them through the 2022 election cycle, rather than making a good faith effort to achieve a bipartisan 10-year plan. 
In May, 2018 nearly 75% of voters across Ohio supported Issue 1, the Fair Districts = Fair Elections initiative. The initiative was shepherded through by the efforts of the Ohio League of Women Voters (OLWV) and created a state constitutional amendment to end partisan gerrymandering that has highly favored the Republican Party for decades.   
This week, the historic initiative is put to the test. Not since Women's Suffrage, has there been a more consequential voters' rights initiative.  This effort was bolstered by the signatures of over 200K petition signers.  It was a hard fought battle on the road to the State House and the OLWV clearly didn't stay in their lane as they steered the initiative language in harsh negotiations.
The OLWV negotiated a tough deal which the Ohio legislature eventually supported providing 4 progressive "sudden death" mechanisms to achieve fair district maps:
1)  Maps drawn by the state assembly receiving 3/5th support by both houses of the state capitol, including 1/2 of Democrats' support.  If that fails;
2)  A commission of 7, including at least 2 Democrats supporting their redrawn maps.  It that fails;
3)  The legislature gets another crack, but must acquire at least 1/3 support from Democrats.  And, if that fails;
4)  The "Poison Pill" which allows the legislature to approve redrawn maps with just a simple majority vote. 
Already, Ohio will lose 1 congressional seat due to population declines - likely a Republican seat. Currently, "Republicans hold 12 of the state's 16 congressional seats, even though the party won only 58%" of the vote. On a good day, that would be just 10 seats in their favor.  The results are the work of magic in drawing district maps to silence the votes of a minority party.  A voter suppression scheme hatched by Newt Gingrich decades ago.  
" Per the new rules, these districts couldn't "unduly" favor or disfavor political parties, and should attempt to keep counties and municipalities whole," reported the Columbus Dispatch.  
In the event the assembly majority opts to rebuke the votes of 75% of Ohioans and use the Poison Pill provision, it would require a legal challenge to determine whether the Republican majority "unduly" introduced partisanship right back into the map drawing.  In the current political climate - it should be expected.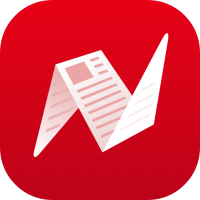 This is original content from NewsBreak's Creator Program. Join today to publish and share your own content.